Tuesday, September 17, 2013
Today looks like it's going to be a better day than yesterday when Johnny was working all day and the electrical power went out for a couple hours. This morning Zeppelin, my cat, was amused by my new Siamese Fighting Fish (beta) that my son, David, bought me. I named the fish MUSE, after the band. Zeppelin and Muse "amused" me . . .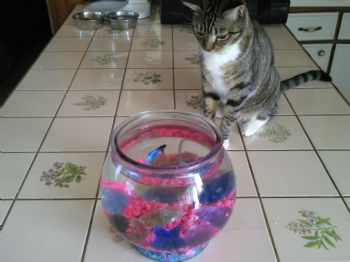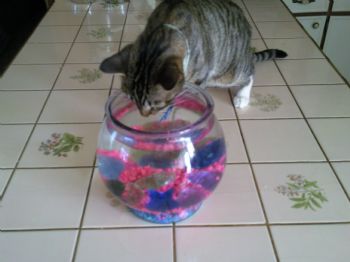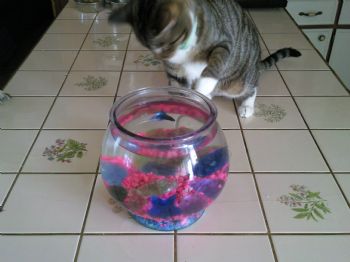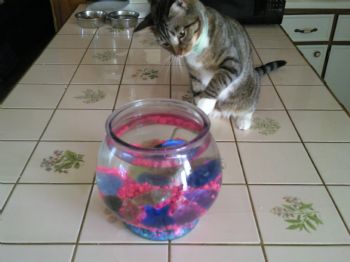 The fish survived.
Have a great day everyone ! And Keep on Sparking !