Tuesday, September 17, 2013
Make Life Happen!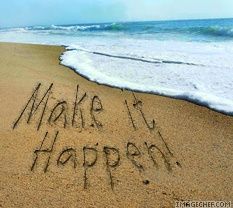 So we want to get organized. We want to simplify our life. We want to learn to focus on priorities… to get more done in less time and make life work for us.
Listed below is a sampling of what we need to do.
Set our priorities.
Apply the 80/20 Rule to Everything
Practice positive Creative thinking
Focus on Key long term Result
Identify Key Restraints
Slice and Dice the Tasks
Single Handle Every Task
Make life happen.
Have a Healthy Day!