Tuesday, September 17, 2013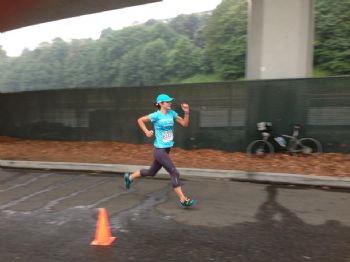 Ran my first half marathon on my 30th Birthday and it was AWESOME! Finished in 1:51 and guess what, second in my (new) age group and 16th overall! Not bad for a birthday girl! I felt great until mile 11, and then it was a major mind game. My last two miles were way slower. I can tell I need to up my mileage for my next one (yes, next one, I already signed up for my next half in December!)
I actually stopped running about a 1/4 a mile to the finish (I didn't know I was so close) and an angel-fellow-runner yelled, "you can't stop now! You are TOO close!" so I started up again and sprinted on down to the finish with an average pace of 8:31, way faster than I thought I would get!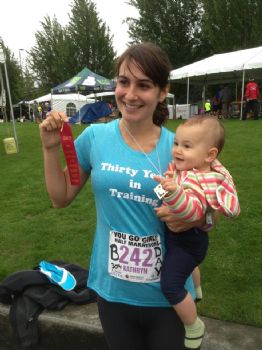 I feel so thankful for my awesome parents, husband and baby girl for coming out to support me running in the rain! (note my awesome birthday shirt compliments of my husband!)
Such a perfect day!!
According to my super beloved Garmin (a b-day gift!) Splits were: