Still a shocker
Tuesday, September 17, 2013
I've been on SP for a year this month. I feel like I've learned a lot, and I'm certainly eating healthier and exercising more, but I guess I still have a lot to learn. Why else would this photo come as such a shocker to me?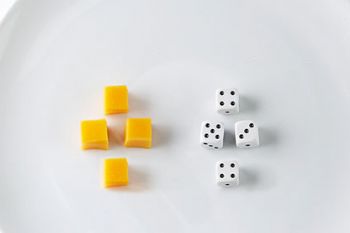 Not only is a serving extremely small, but soooo high in calories. 165 calories in this teeny amount of parmesan cheese.
Sigh. It's kind of sad. I love cheese but I need to start treating it like chocolate. One small bite at a time.