Monday, September 16, 2013
OMG, $hit just got real, people!
99 days until Christmas.


I have crossed over to feeling no longer 'fat'. I don't have anxiety about dressing in the morning for work because I know that there are things that will fit and look good. I don't feel stressed about going grocery shopping. I feel more relaxed about my body in general. The weight lost is now officially noticeable and I can feel it. I feel smaller.
I don't necessarily feel healthier. I don't feel energetic. I feel just OK.
I'm anxious about being under 150 because that is what my husband weighs and I would just feel a whole lot better about myself if I wasn't "bigger" than my husband. He's naturally very thin and athletic. I hate that lol. Just kidding. But seriously, he wants to be healthier because of what he sees me doing. He skipped his ice cream last night.
I want to have a 28 inch waist because then I would fit into my Renaissance dress. The measurements at the beginning of September said I was at 34. Ugh. We'll see in 2 weeks where I am. I'm hoping down at least a few inches...
I have officially forgotten about the squat challenge. Every time I think about starting it again I don't so it's not happening. Still exercising every single day for about an hour. I'm tired a lot. I'm thirsty all the time so I end up drinking like 110 oz of water or more each day. Most of the time I just have enough energy to watch a bit of TV and then I sleep. Or take a bubble bath.
I love bubbles. And being warm.

and sleeping...
The next 99 days should be interesting. It seems so little time but it goes by fast.

99 days left.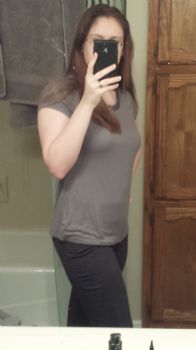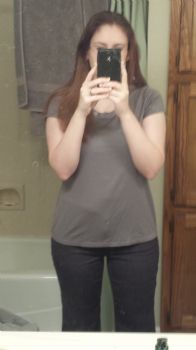 Size 8 work pants