Monday, September 16, 2013
This month's FIRST for Women magazine featured a story on SparkPeople with me and two other ladies. I was shocked that a tiny pic of me was on the cover!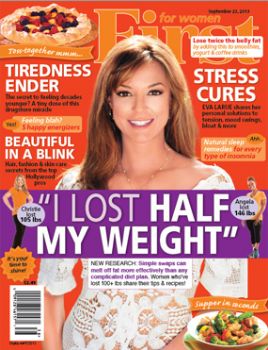 The story is on page 30 and the issue is on stands now. It was a fun experience!