It Has Been A Crazy Week in Weather Here
Monday, September 16, 2013
Flooding is widespread throughout the state. The Boulder area has received over 16 inches of rain. Here where I live over the week have received 6.5 inches of rain. Yesterday had heavy rain over several hours and roads were barricaded off all over the area. Walked around with Shadow a couple of hours after the rain subsided and walked the areas we normally walk.
It was hard to take pictures when Shadow was very excited because he loves water. my mom took pictures as well and I don't have those of yet of Shadow walking around in the water. These are the ones I took of an area behind an elementary school. These pictures are minor compared to the devastation that has taken place across the state.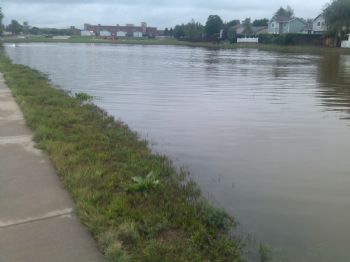 The water in the pic above is at least 4 feet deep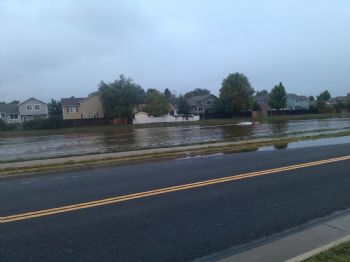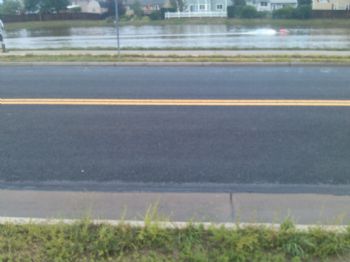 A gentleman had a good sized toy remote control boat going around in the water. Earlier when I was out driving around there were people out in the water with a canoe. I wish I would have had my phone with me then to have taken pictures as well as taken pictures of the raging and swollen creek. I will post the pictures later that my mom took of Shadow enjoying the flood waters. If we get much more we could be in trouble as far as the creek goes. Some rain is possible today then the forecast shows that we are drying out. I have never seen this widespread devastation in Colorado in my 44 years. I have never seen this area of town flooded in the 39 years I have lived here.