Saturday, September 14, 2013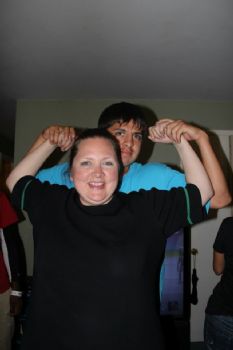 This was taken on my 40th birthday the handsome young man is my son, I want to take this same pic next year and I want it to be an oh wow kind of thing.
Today I did manage to eat breakfast some thing I skip more often that not. I also made it a point to drink water not nearly enough but it's a start. I am gonna get in some dancing tomorrow morning before work. I have to work the next 8 days straight so my biggest goals this week will be breakfast before work, Good thing I love oatmeal. And making sure every day I drink more water than I did the day before.