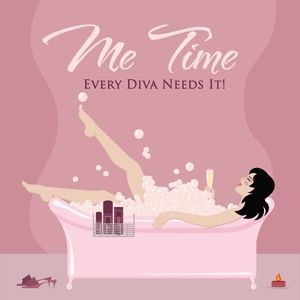 Today it's all about ME.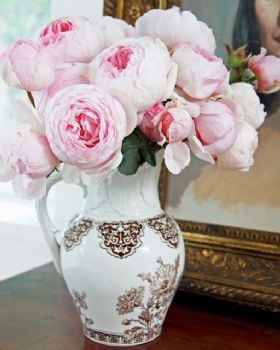 I am making the MOST of the each day enjoying what I CAN DO. Taking time to smell the roses, walking in the early morning watching the sun rise. Making progress on my goals.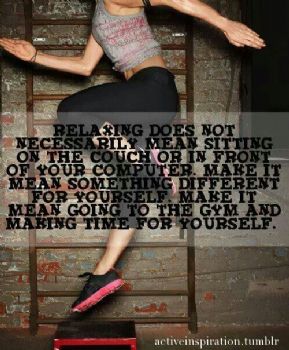 DH has gone on a fishing trip for a few days.
While the Cats away the Mouse comes out to play.
The house is being converted into a Spa Intensive Experience.
I picked Fragrant Heirloom Roses for ME symbolizing how I am blooming.
It's time to CELEBRATE ME and all that I have done for ME.
It's time to rejoice in all that has been accomplished, how far I have come.
Candles are lit, shining brightly.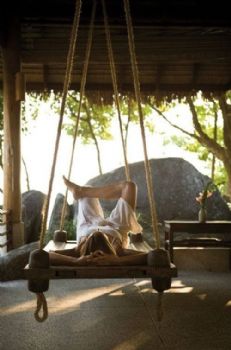 Today I have been writing out goals on 3 X 5" cards so I can review them frequently. I start off the day with good intentions only to give into cravings later.
Visualizing, looking at fit motivational quotes.
Reading some wonderful books.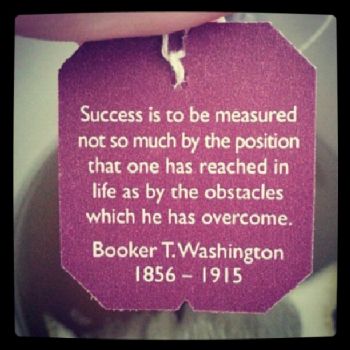 My PROGRESS, ACCOMPLISHMENTS, and IMPROVMENTS: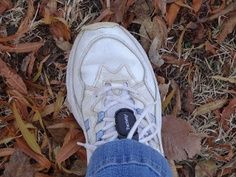 Before the Bioness I needed lots of help getting up out of the chair, walking, balance issues, severe weakness. I hardly left the house due to the severity of the weakness. Grocery shopping would exhaust me to the point I would have to nap afterwards. I rarely would go outside due to the fear of falling, tripping, or not being able to get back inside safely. I was mostly sedentary, hardly getting up out of the recliner due to muscle weakness and fatigue that was not going away, it was progressing since Feb. It felt like the muscles were not getting the message to work. Exercise was not helping, it was MS related. My left leg was partly paralyzed. The leg was at times impossible to move. I would have to lift it with my hands to move position it. In order to walk I would have to take a step with the other leg that would get the left one moving, hoping that I would not fall. I would walk with my legs locked due to the severe weakness. The right leg was starting to feel like the left one. It felt nearly impossible to move. I felt trapped in my body, so stuck not able to do things I wanted to do.
September 6, 2013. Steps 5437. Day one of Bioness use, a medical device which helps me to walk using electrical muscle stimulation. Fitting and testing it took 2 hours which wore me out. I slept most of that afternoon and went to bed early. My body went into total shutdown energy, strength, and cognitive abilities. It was so hard to move afterwards. I needed lots of assistance.
Not my leg.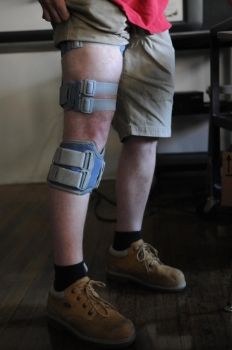 9-7-2013. Rest Day. I didn't wear the Bioness due to exhaustion. I don't think I wore the fitbit much as I only have recorded 556 steps. Today I was totally exhausted. My muscles had a deep, extreme exhaustion in the shins and quads, hamstrings. It was so intense all the muscles all over my body were extremely weak. Severe cog fog. I needed assistance most of the time. If you watch the step count, usually I attempt a higher number of steps one day and less the next so the muscles can recuperate.
9-8-13. 5059 steps. 1.11 mile walk at Lema Ranch using the Bioness. Up and down a steep hill, half way around the pond. It was hot which is bad for MS. My muscles totally shut down by the time I reached the car. The walk was 35 min. which is over the time limit they recommend in the beginning. I forgot to monitor the time usage. When my body would of normally shut down the bioness kept me walking due to the muscle stimulation. If it wasn't for it I would of not of even attempted this first outdoor walk with it due to the severity of MS symptoms and weakness. Walking together feels like it's helping improve the marriage strength. DH seems to look forward to walking with me again.
9-9-13. Rest Day. No bioness. 3689 around the house and yard steps. My muscles were recovering faster, but I did not want to overdo it by walking again.
9-10-13. 8212 steps !!! A new record set for me since using the bioness. Through the day I noticed my muscle strength felt like it was improving. I was able to get up and down out of the chair and out of bed without assist. My muscle fatigue was decreased as well as the cog fog. In the evening, I walked independently, all by myself around the neighborhood and up and down a hill. I was tired and dizzy by the time I got back. I drank mostly juice today with a small gluten free biscuit.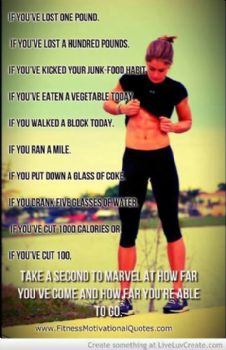 9-11-13. 5345 steps. Down one pound in weight !!! Partial rest day. I did not use the bioness, so the muscles could rest a bit. I did marching in place in the house off and on. Today I moved around the house and yard more due to the decreased weakness and fatigue. While it is still there, it's not as severe. That is a major improvement. I drank mostly fresh juice today with the exception of a jalapeno cheddar sourdough bread grilled sandwich filled with Amy's vegetarian Texan burger, a slice of cheddar. YUM !!! It made my stomach upset from the gluten. I bloated up like a beached whale. Major GI upset.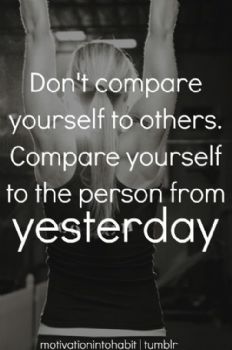 9-12-13. Steps 8222 !!! I took of the fitbit a bit early so I know I got in more steps. I walked by myself around more of the neighborhood for maybe 20 min. I went farther as my legs feel a tiny bit stronger. My balance has improved big time. I don't walk into walls anymore or have to hold on to furniture to balance around the house. My energy level is a bit more stable. I also did a short weight workout 7 min. of arms and legs. I can now walk with my knees bent instead of being locked. My gait is improving. I look almost normal walking. The heavy leg feeling and numbness is decreasing. (It's not a flare. I have had it since Feb.) I can do squats and lunges now.
No assist needed today. I felt a tiny bit dizzy on the way back (it happens when I exercise sometimes and when its hot.)(Also when I forget my medication.) I use Nordic poles for balance. Today I worked on organizing my clothes, sorting through the smaller sizes. I moved them into an empty dresser. Hopefully I can get into them next month. Though I might have to order some more skorts which help conceal the bioness. The shorts ride up due to the placement of it, exposing too much skin. I cleaned a bit in the kitchen. This is more activity than I have been able to do in a long time. The bioness is helping the muscles to get the messages to the nerves which is helping me to move better even when it is not on. I believe it is helping me to heal a bit.
I had severe back pain, 10 out of 10 that would leave me in tears almost constantly, daily. A surgeon injured my back during a hysterectomy when I was under anesthesia. It may be due to body placement when I was out. The chiropractor usually was unable to decrease the pain. The local MD. would not order pain relief. Since the bioness the pain is tolerable if not gone part of the time. Though it is not a tens machine, it offers very strong electrical stimulation. I think it's breaking the pain cycle. If I have a rest day not using the bioness the pain returns, but its not as strong.
The only issue I have with the bioness is the thigh units are very difficult for me to put on myself. The shape of the thigh is such that it's hard to make the straps tight enough to keep it from sliding down. So I have to have the elastic bands very tight. As a result the clips sometimes end up being behind my thigh. It's kind of like learning how to hook a bra when your a teen. Challenging. The resistance of the elastic bands is tough as my hand strength is weak from the MS. I can manage it alone, but it takes me awhile to get it hooked up. Over time I should get easier.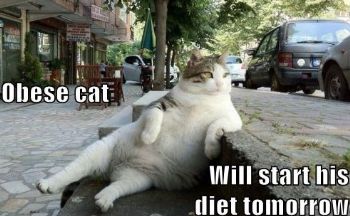 I am Super HAPPY with the IMPROVEMENTS I have seen since starting to use the Bioness. It's been less than a week and I am seeing so many POSITIVE RESULTS. The step counts are improving gradually. I don't feel like I am going to fall down all the time from leg weakness. I can stand up longer on my own now. These are MAJOR IMPROVEMENTS !!!
Tomorrow I plan on JUICE FASTING. Since I am home alone there is nothing standing in my way to distract me. It's always hard to stick to a diet change when you smell foods cooking, hear the crunching. . . It feels like an OPPORTUNITY to start fresh before DH returns from his trip.