Thursday, September 12, 2013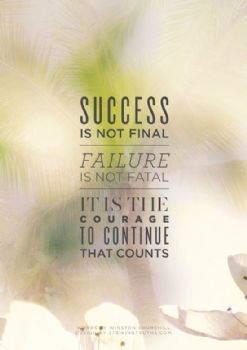 Yes...I lost 180lbs....two years ago or so....
Yes...i'm super proud of that...
and
Yes success is not final
yes...I gained back about 50 lbs
yes...I've sat around on my lazy butt trying to remotivate..knowing I can do it but never getting further than day one...
and
Yes...failure is not fatal
God please grant me the courage to continue.....to get up in the morning and get it done....to not look at unhealthy foods and just give in....give me courage and strength to FOCUS and move on from past accomplishments and accomplish something in the here and now!!
Success is not final..... success is not an ending point!!! it's a point where you know you've got it, your finding your way...and you just don't stop!!