I was going to post this in the comment section of my last previous blog, but it got a bit long so I have decided to post it as a blog. It is in answer to 'Lin' but perhaps many more will also get something out of what I have to say.
~ ~ ~ ~ ~ ~ ~ ~ ~ ~ ~ ~ ~ ~ ~ ~ ~ ~ ~ ~ ~ ~ ~ ~ ~ ~ ~ ~ ~ ~ ~ ~ ~ ~ ~ ~ ~ ~ ~ ~ ~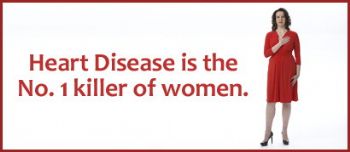 ~ ~ ~ ~ ~ ~ ~ ~ ~ ~ ~ ~ ~ ~ ~ ~ ~ ~ ~ ~ ~ ~ ~ ~ ~ ~ ~ ~ ~ ~ ~ ~ ~ ~ ~ ~ ~ ~ ~ ~ ~
To Lin,
Your story sounds so much like mine, except I have been 'written off'. All cardiac care was terminated 12 years ago, as was virtually all other medical care. I have had the most hurtful, horrendous things said to me, things like: "Get a living will in here stat so that if something happens to you we can pull the plug and you won't continue costing the system money", to "Even if antibiotics will save your life, I won't prescribe antibiotics for you, and will just let you die." etc. etc. One time when I blacked out from my heart condition and went to the hospital when I woke up, I was told "You are dehydrated. You need to be admitted." Then once I was admitted the doctor ordered, "No fluids by oral or i.v." Which of course would have only made my dehydration worse and thrown me into fatal cardiac arrythmia or total kidney failure. I tried a number of times to discuss this with staff, but got nowhere. After a day and a half my heart went down to 27 bpm and the heart monitor alarms went off. Nobody came. Much later when the doctor came to my room, I told him "I wanted discharged". He told me, "Well, I'm not discharging you and I'm not changing the orders. If you want to leave you can leave on your own, but then insurance won't pay your bill." So, I stayed and started sneaking water in the bathroom. After I had been there 3 days the nurse came in and in a very nasty manner said to me, "We're discharging you, cause we know you've been sneaking water." I didn't say anything, but the way they knew I was sneaking water was cause I wasn't DEAD. Cause with coming into the hospital already in arrythmia from dehydration, and then if I had obeyed their orders and not had any fluids for another 3 days, I would have been DEAD. And, apparently it p#$$ed them off that I wasn't. Cause I was still costing the system money on disability. I really seriously considered suing over that, but in this area I know if I did so I absolutely would have no chance of ANY medical care whatsoever, no matter what it is. So, I don't rock the boat, and hope I can get some medical care. I am under no illusions though that if I need emergency medical care, that I will get it. When my father had a heart attack while standing in the waiting room after my brother had died, 3 doctors stood there and did nothing to help him. A nurse tried to give him CPR while the doctors did nothing. He died without the doctors moving a muscle. Cause he was on disability, and he had previously 'rocked the boat'.
I could go on with a number of instances like that, but it just breaks my heart to think about what medical staff has done to me. They say, "First Do No Harm", but they leave out that by not helping they ARE doing harm. I have thus come to think very negatively of doctors. For one thing, they lie, lie, lie. The only way I got the truth in the first place in 1999 about my condition was to get copies of my medical records. When I had gone to my GP and told him "I knew I was dying" - I literally could only speak a couple of words at a time without gasping for breath, and I had to sleep on 4 pillows to prop myself up so I wasn't literally drowning in the fluids in my lungs when I laid down. But, my doctor told me, "No. It's just your mitral valve prolapse." I knew better, as I had that for many years and it didn't make me feel like I was dying. So, I got copies of my medical records - which I had to do battle for - and in there I learned I wasn't expected to live but a few months. They had lied to me and literally sent me home to die - with no treatment AT ALL. So I demanded treatment, and I learned all I could about Hypertrophic Cardiomyopathy Heart Failure, and then I started learning about natural means of taking care of my health and heart. And these doctors who had sent me home to die with no treatment of any kind, had a conniption fit about me taking a number of supplements. Every time I did get to see a doctor they would literally harass me about taking them. So, finally I said to them, "You sent me home to die with no treatment at all. So, don't you EVER again say another word to me about taking supplements to save my life. Which is what has helped me stay alive." And, since then I have gotton some flack, but they generally have shut up. But, I also get virtually NO medical care since - as if I got any 'real' care before that… My husband who has diabetes sees his doctor quarterly. I (maybe) get seen by a doctor once every year or two for some labs. But no physical exam, not even checking me out; eyes, ears, etc. I do succeed at getting a pelvic exam and mammogram once a year, and I get my CPAP supplies (but first I had to literally do a sit-in at the hospital, and when they said they were going to call the cops to escort me out, I said, "Oh good. Then there will be a write-up in the papers about you not allowing a heart failure patient a CPAP for medically proven severe sleep apnea." THAT is the only way I got my really severe apnea treated. Before that nurses had seen me sleeping when my husband was in the hospital, and they said, "I was scared you were dying, cause you would go minutes before you took a breath." And, yet when I demanded a sleep study the doctor wrote, "Patients study is normal." And, a year later - after going into full Congestive Heart Failure - I went directly to the sleep lab and asked for copies of my sleep report. And, they were utterly shocked and said, "You mean you haven't been on a CPAP all this time?! Your sleep study showed the worst apnea we have ever seen." After THAT is when I did my sit-in. They very begrudgingly gave me a CPAP.
When I got my cardiac reports I was diagnosed with: Paroxismal Atrial Tachycardia, Bradicardia (my usual), 3 leaking valves, heart block, a-fib, collapsing vena cava, all parts of heart very enlarged, and several other things. Literally there was not much left of my heart function. They expected me to die in about 3-5 months, they later changed it to 3-5 years, then a year after I was first diagnosed they changed it to "patient may make it to, at best, 60 years old, barring sudden death which may come at any time." And, indeed I did 'die' several times, and even had an out-of-body near-death experience, where I look down on my lifeless body, and then came back. All total I have 'died' 5 times, but doctors refuse to give me a pace-maker even though they admit that is what I need. My heart would not survive the surgery to fix damaged valves, and my doctors do not consider someone on disability 'worth' the money it costs. And, so it goes. Against all odds I am still alive. No thanks to doctors.
I have finally accepted an early death, but that does not mean I am just giving into it and going peaceful into that 'last good-night'. No. I am a fighter. I am now 62 years old, and I hope I am around a lot more years.