Wednesday, September 11, 2013
Here is how to make it easy by steaming them. I just chop and put in a steamer. My microwave steamer takes around 3 minutes and my electric steamer takes 5-10 (all depends on the veggie and how small you chop them). The left side I did with the electric steamer and the right side I did with the microwave steamer.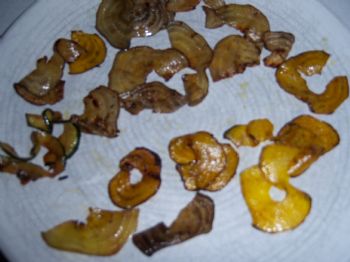 I use a spiral slicer to make the golden beet and turnips, you can also make noodles which is so cool. It makes the cooking a little more fun.