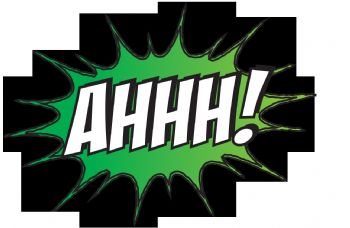 After 10 days of being really sick and getting weaker and more trembly each day, I went to the doctor today. I am so weak I have trouble walking across the floor, and I am very breathless.
Doctor ran a bunch of tests. I don't have flu, bronchitis, nor pneumonia, but do have some kind of bacterial infection. He gave me a nebulizer to use 4 x a day for the next 2 weeks. And he also prescribed an antibiotic called 'Azithromycin'. I read the package insert that came with it and became concerned. So I looked it up on the web. And quickly asked myself, "What the H#LL was my doctor thinking!!!???"
My doctor and I had discussed AT LENGTH my heart failure. So what in the H#LL does he do but prescribe me an antibiotic that increases the risk of 'sudden death'. EXACTLY what doctors have told me for the past 13 years will most likely be the cause of my death from heart failure. AND, MY HEART WILL BE EVEN MORE SUSEPTABLE TO 'SUDDEN DEATH' AT THIS TIME, DUE TO THE 'VERAPAMIL' (NEBULIZER TREATMENTS) ALREADY PUSHING MY HEART TO IT'S LIMITS. Cause verapamil makes my heart race and sometimes it alone throws me into an arrhythmia. So, yeah, add yet another drug that is known to cause 'sudden death' (said very sarcastically!). Even now my heart is just pounding away a mile a minute due to having only ONE nebulizer treatment.
~ ~ ~ ~ ~ ~ ~ ~ ~ ~ ~ ~ ~ ~ ~ ~ ~ ~ ~ ~ ~ ~ ~ ~ ~ ~ ~ ~ ~ ~ ~ ~ ~ ~ ~ ~ ~ ~ ~ ~ ~
BELOW IS ONLY TWO OF MANY ARTICLES. IN 'GOOGLE' THERE ARE EVEN MEDICAL SITES, THE FDA ETC. THAT WARN OF THE DANGERS OF ZAITHROMYCIN.
Popular Antibiotic May Raise Risk of Sudden Death
www.nytimes.com/2012/05/
17/health/research/popular
-antibiotic-may-raise-risk
-of-sudden-death.html
EXCERPT: Doctors should consider prescribing a different drug, like amoxicillin, for high-risk patients who need antibiotics. People at high risk include those with heart failure, diabetes or a previous heart attack, and those who have undergone bypass surgery or have had stents implanted. In such patients, the drug may cause abnormal heart rhythms that can be fatal.
The people who had the greatest baseline risk for heart disease had the highest risk from taking azithromycin.
~ ~ ~ ~ ~ ~ ~ ~ ~ ~ ~ ~ ~ ~ ~ ~ ~ ~ ~ ~ ~ ~ ~ ~ ~ ~ ~ ~ ~ ~ ~ ~ ~ ~ ~ ~ ~ ~ ~ ~ ~
Taking Azithromycin Feeds Bacteria That Can Poke Holes Through Your Gut
articles.mercola.com/sit
es/articles/archive/2012/0
6/20/gaps-and-antibiotics-
health-risk.aspx
EXCERPT: Most recently, research published in the New England Journal of Medicine found that azithromycin increases your chances of dying from a cardiovascular event by a whopping 250 percent within the first five days of usage, compared to those who took amoxicillin iii. This is nearly the same as that for Vioxx, which killed 60,000 people and was voluntarily removed from the market nearly eight years ago.
When researchers looked at people who already had heart problems, their risk of dying while on this drug were even higher.
~ ~ ~ ~ ~ ~ ~ ~ ~ ~ ~ ~ ~ ~ ~ ~ ~ ~ ~ ~ ~ ~ ~ ~ ~ ~ ~ ~ ~ ~ ~ ~ ~ ~ ~ ~ ~ ~ ~ ~ ~
So, I called my doctor and told him I refuse to take the Azithromycin and why. He is calling in a script for amoxicillin. He said, "Well, I haven't had anyone die of it yet." I told him, "I don't care. The warnings are there because people have died of it, and I don't want to be your first patient to die of it."
Still, I am *SO* P.O.'d at my doc. In his office we had just spent a half hour discussing my heart failure and the negative effect my being sick for 10 days has had on my heart. And, he even went so far as to set me up for future appointments with a new cardiologist, who he says he wants me to see on a regular basis. And, then he prescribes a drug that could insure I wouldn't be here for ANY future appointments!
It is SH#T like this why I do NOT trust doctors AT ALL!!!
Oh, to top it off, my doc told me ALL my tests were 'NORMAL'. But that he wanted me on antibiotics due to me being so sick this long. Then I asked for copies of the labs he had just done. And, suddenly he is backtracking and saying, "Well, when I told you they were normal, I should have clarified. You have a bacterial infection, and you have kidney disease, but I didn't want to worry you." I told him, "I know I have kidney disease, so you wouldn't have worried me. I just wish you'd tell the truth."
Oh, by the way, the Azithromycin he prescribed - as well as possibly causing 'sudden death', it can cause kidney failure. Yeah, just what I need - to harm my kidneys MORE. This kind of stuff is why I try to avoid going to doctors if at all possible. Cause whenever I go to one they do some kind of thing that could cause me (more harm than good). I have just come to think of most doctoring as DANGEROUS.
I have half a mind to not even take the amoxicillin that is being called in (even though I know I can take it safely, though I do getting pretty ill for the first day or so that I take it, and end up in bed REALLY SICK for at least the first 24 hours I am on it…).