Advice From A Mountain
Wednesday, September 11, 2013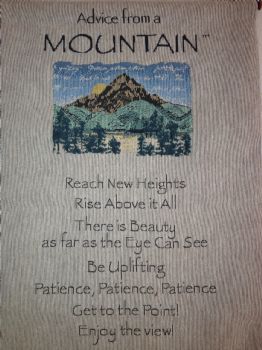 I have this hanging on my family room wall and everytime I go in there,
I try to look at it and read it.
We love vacationing in Colorado and Arizona and I picked this up from one of those states.
I don't know if this is really considered a blog... as this is my very first one!!!
But just wanted to share :-)