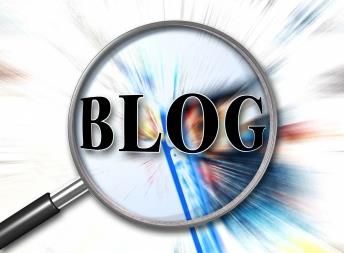 I've been sick 9 days now. Sunday evening my fever returned, and I was having 'the chills'. My temp was up 2 degrees again. Monday all day I was REALLY sick, but I had some business I had to do uptown, so I dragged myself around and did it. By Monday evening I was even sicker. I tried to call the doctor at 5:20 pm, cause I know there is usually staff there until 6 pm, but got no answer. So, I figured I would call this morning and see if I could run over for some antibiotics, cause when I get this sick that is usually what it takes to get me over it.
I believe that fever serves a purpose, the purpose being to kill the organism causing the infection, and so fever is good as long as it doesn't go so high as to kill the main organism - the human. SO, since I had the chills so bad all day yesterday, in the evening I went and took a 104 degree bath, which brought my temperature up (another) degree. And, a couple of hours later I went to bed. I was REALLY sick, and I spent the night with 'the sweats', waking up with the sheets soaked. When I woke up I did feel like I was through the worst of it, but I am really, really weak & trembly, light-headed, and even having a hard time concentrating on a book with the state I am in. I feel like it takes a lot to even stay out of bed, but if I stay in bed I will just decompensate more. And for the past 24 hours my heart is in really weak condition too. This has been really hard on my heart.
Whenever I get sick I worry about the effect on my heart. And, this time is worse because I have hardly worked out for the past month. Not working out allows my weak heart to decompensate, and then being bedridden my heart function goes down really fast. So I feel like my heart could just stop - which it actually could.
But, I do think I have really turned the corner now, and now I just have to carefully rebuild myself. In my weakened condition, I know if I try to do too much too fast I will have a severe relapse (as has always happened before if I did too much too fast). But, I think I am ready now to start doing a few minutes (say 10 or so), several times a day, at a really mild pace on the exercise bike. And, maybe in a couple of days I can start doing some housework.
Mocha has felt horribly neglected the past week - even though he has had hours a day on my lap. But, I haven't been taking him outside in the yard where he can run, and I haven't been playing tug-o-war with him, nor have I been brushing him. So, 'the little monster' (said affectionately) stands at the foot of my treadmill and barks sharply at me, to demand I play with him. And, he has torn up a few paper towels this week, and he has 'missed' the potty tray a few times. He is just a 'defiant' dog when he isn't getting his attention. Chinese Crested dogs ARE pretty needy dogs!
So, today he was really happy to be brushed - even though he has a lot of knots. He didn't care as long as it was ATTENTION. But, less than half way through he decided he had enough of THAT kind of attention, so I stopped. I had enough too. I don't really have the strength yet to do too much.
I did do a little play with 'the little monster' which he loved. For a minute or so, while I was sitting, I'd squeal and fling an arm into the air, and say, "Oh no. You're gonna get me." And, he'd be jumping into the air to get to my arm. All in fun. He doesn't get rough with me, but he loves the game. And, he has ALL of mama's attention.

Shatzi rather hates it when Mocha and I play. Shatzi is 11 years old, and he looks back at us with a look of distain, like, "When are you two gonna be done with this foolishness?"

But, he tolerates it…
Shatzi 'The Ol Dog' and Mocha 'The Little Monster'