Monday, September 09, 2013
"Hello Mrs Palmer, I'm your husband's boss and I'm just calling to say he'll be late home tonight."
Eager to keep her husband's boss happy, the wife invites him in for a coffee but when he starts to suggest they go upstairs she quickly refuses.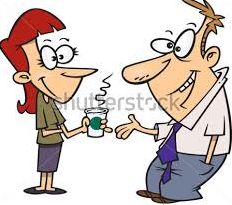 "Come on" says the boss, "I can show you a good time and I'll even give you $300 for the pleasure."
They were short of money so the wife agrees and the deed is done.
Later that night, the husband returns home and asks his wife if she has had any visitors.
"Just your boss to tell me you'd be late home" she replies.
"Oh good," he says, "and did he drop off my wage packet?"