Monday, September 09, 2013
The womens finales were Sunday. I did want the other girl to win but Serina won as usual. She at least had to work for it. Now the mens finale and I like both players. But Nadal is my favorite overall. Both guys are nice guys. Awesome playing and long volly's. Wish narrators would shut up with their stupid comments.
Angel and her friends went scalloping yesterday and fishing. She brought me some . There is nothing like seafood straight from ocean. No restaurant has it this fresh. It was awesome.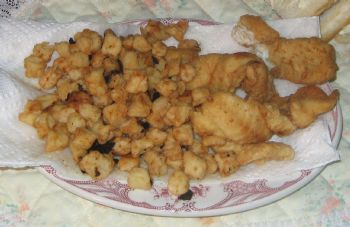 Well nothing going on. Hope your day was a good one