Sassy wrote her blog about a "Walk on the Wet Side" and that got me to thinking about my night walking. I've been walking A LOT. It's been unseasonably hot here and I was working a kind of swing shift schedule so after dark it is cooler and much more conducive to walking for me.
I'm a Nite Owl. Always have been. So I'm not afraid to walk in the dark. I live in a small rural town and used to work the graveyard shifts down at the railroad yards so I am familiar with the sounds and sights of the nightlife in beautiful downtown Havre!
But tonight it wasn't so much the lack of sun, it was a darkness in my spirit. I've been doing well on SP. Tracking my food and fitness had kept me honest and I've lost 19 lbs. I had hoped to be much closer to 30 lbs. by now, but there have been plenty of NSV's so I am not discouraged in that regard. I have not done as well in Other Goals that I have set for myself but I am really thinking about what I eat, where it came from, how it will fuel my body. That is new and different. I am also back to saying "grace" before everything I eat. Thanking the One who made it and asking that it bless my body.
I'm making progress on my house cleaning. Spring cleaning that I put off until the Fall! But not fast enough. I have too much in my life. Too many clothes and books and things that need to be where someone will love them and take better care of them than I am doing. I just can't seem to let go. I am paralyzed trying to decide where to start. I know how to do it, I just don't do it...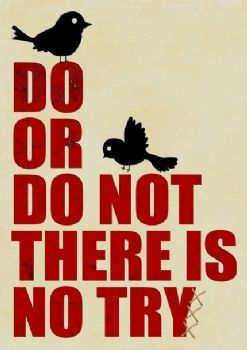 It's so much easier to put on socks and shoes and go for a walk. That's just so much healthier. But I still have to come back to the mess. I still have to decide why I am holding on to things that I no longer need or want or love or cherish.
It's so much easier to log in to Spark People and read my Spark Mail and log in my trackers and read blogs and post on threads and read inspiring and motivating articles. Watch another exercise demonstration to wrack up the Spark Points. But when I close the lap top and look at the piles waiting to be sorted, there is frustration. I feel guilty that I've wasted so much time online instead of doing what needs to be done.
I pick up the phone and commiserate with my old friends. They sympathize and empathize and the stacks stay the same size. I pray and pray and pray for an answer. Why won't I do what I need to do? What am I afraid of? God stays silent. His time is not my time. He has a purpose for everything. There is a purpose for this, too. "We know that ALL things work together for good to those who love God and are fitting into His plan." This mess can't possibly be His plan?
I was writing a letter this morning and it pulled up some feelings I hadn't let rise to the surface in a long, long, long time. I buried them under work and food and yes, of course, stuff! So in my walk tonight I was admiring the stars in the sky and the bit of moon that I could see. I was thinking of my neighbor who said, "I just hate the thought of you walking in the dark. You never know whose lurking around out there." I had laughed and thought to myself, "I've been 'lurking' out there for years!"
And then it came as a revelation. I am not afraid of the dark. I am afraid of the light. The lightness of letting go of the weight, of the stuff, of the feelings that I have kept inside for so long. It was such an "Ah ha!" moment I had to come home and write it down.
Now I have to get busy clearing out all these things that have kept me insulated and isolated from the daylight. I need to rejoin life. I need to let the dead bury the dead. I need to get on with the "Incredible Lightness of Being".
I want to walk in the light!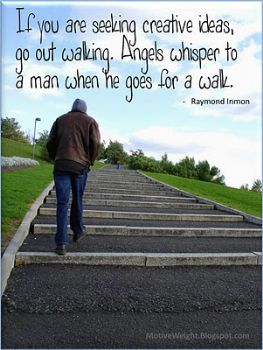 If you want to start walking, check out the new 12 Weeks Walking Team. We're just getting started.
teams.sparkpeople.com/12
weekstowalking
And maybe you could join me, if only in spirit, on my Official Virtual 5K Walk on Thursday, September 12, 2013!! I'd love to have the company...
xxxo