Back to work...
Sunday, September 08, 2013
I started back to work last Wed. after having the summer off. I am school bus driver and I like my job, but I have to wake up at 4:30, and I am not a morning person. It helps a lot that my DH works with me, so he gets up when I do and drives with me to work, but the hardest part of the day is when my alarm goes off. ugh. So, of course, it was extra hard last week since I had been getting up at 8am pretty much all summer. But I managed to survive and stay on track.
I was slightly disappointed I did not lose any weight this week, but I know I was on track, and I did lose 6 lbs over the past two weeks.
I also am mad about the new pants I got. They are the same make and size as the other jeans I have been wearing, but when I put them on, they were so tight that I had to lay down on the bed to zip them up (I hadn't done that since I was 16!) I hate tight pants! Not only are they uncomfortable and restrictive, but they are a constant reminder that I am too fat! These are made of a slightly different (heavier) denim and I guess the other pair had been stretched out... but ugh!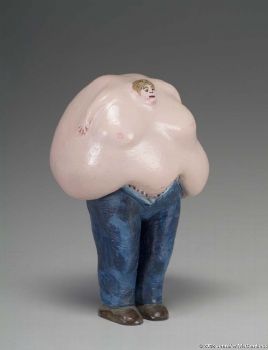 Well, on the positive side I am glad to get back to a regular schedule.I will have less time to get bored, feel bad and start eating. I am generally feeling pretty good, especially after I take those stupid pants off.