Saturday, September 07, 2013
Well, Sandy's Kitchen wins once again with this delicious recipe for pizza crust made of cauliflower. It took about 45 minutes to make two. It was a fun little afternoon with my mom baking healthy pizzas. I even got her to stay away from the wine.
First we used the food processor to mash up a cup of raw cauliflower. We added 1/4 cup of egg beaters, 1 oz of light ricotta and 1 oz of light mozzarella cheese.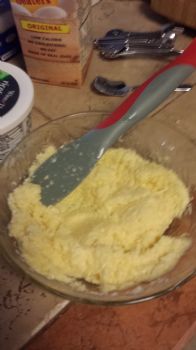 Then we made our own pizza sauce by processing some tomatoes and herbs.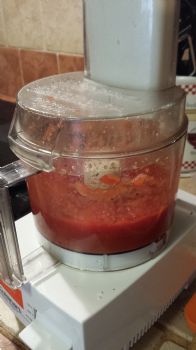 Then added some delicious bell pepper and cherry tomato toppings.
Bake for 30 minutes total on 420. I flipped it about 20 minutes in.
BEHOLD. THE DELICIOUS AWESOMENESS OF CAULIFLOWER PIZZA: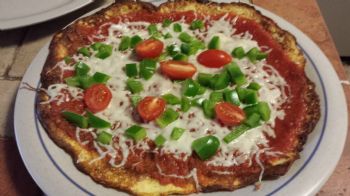 My mom looking proud of our pizza: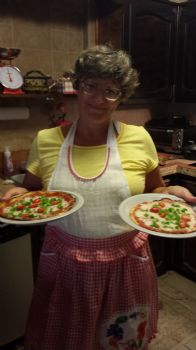 It was very, very tasty. She used more cheese on her toppings than I did but not that much. Maybe 1/4 cup total. Next week we are going to try it with diced mushrooms. Here's a tip though: make it thin so it cooks all the way through and use very little sauce or it gets soggy.

108 days left!
Link:
www.sandyskitchenadventu
res.com/2011/01/kurzweils-
cauliflower-pizza-crust.html