Oh what a day. A weird day, a mixed day it was a little like April Fools day mixed with a Black Friday. Should I scream or maybe I should laugh. Coz at the end of it, nobody got hurt-well nobody died.
First, I woke up to feelings of depression and anxiety. Instead of jumping out of bed and facing the day. I lay there with a sore stomach and not feeling up to going out as I had planned. But I decided to weigh-in and expecting to have gained weight, I had lost it. So that's surely got to be good. So I still felt a little bit down. I snapped out of it in the end. And decided I would go to the art festival.
The cat, our youngest and mischief cat dived on the table and sent glass flying everywhere. I had glass marbles in a glass vase which I was going to put in the bathroom to brighten it up. He didn't get hurt, but he sure made a mess.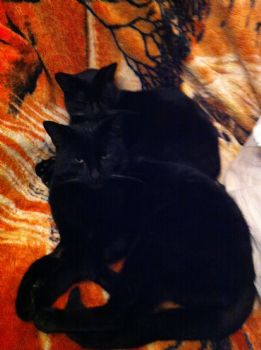 Asher, the naughty mischief cat is in front, with his dad Maxi, who is so well behaved. Except when he copies Asher. They are the best of friends.
When I went down to the art festival Dwayne rang me to say one of the cats, and my lovely little Crystal the smallest chihuahua had a run-in. And he wasn't sure if Crystal was hurt, she went flying towards the front door. I said I would come home soon. But I must admit I didn't feel like rushing home the minute I got there and to the madness at home. So I kept looking around at the arts and crafts. I found a few things to buy and came home. I checked Crystal to see if she was alright. She seemed okay, so I decided to take the dogs for a walk. Mostly to treat my poor little Crystal, after her run-in with the cat. And also I hadn't walk them for a few days.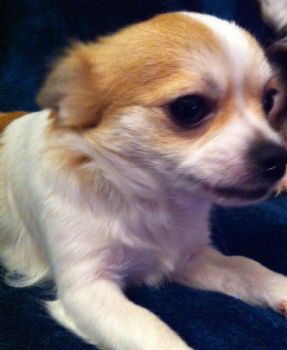 This is my beautiful baby Crystal. She isn't a baby, but she is beautiful.
Before the walk I gave Sammy and Dwayne something I got them at the festival. Then I went to put my lovely new candle in a crystal glass that I got myself up on my special shelf. On the way to the shelf I managed to trip over some junk lying on the floor and landed on my hand on the step by the shelf. And I also managed to break my nice new crystal glass. Which bummed me out, but I put it in the toilet with the stem of the glass hidden-where it is broken.
Then I went to take the dogs out for a walk. They barked at every person and dog on the way. So needless to say it wasn't a nice walk, it was an annoying one. So I got home carrying my two little doggy-doo bags, two barking chihuahua's and started ordering some prezzies online. Oh, well it could have been worse, but it was a crazy day all the same.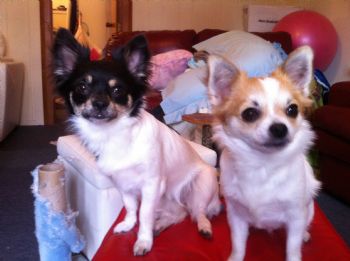 This is Crystal and Princess