Friday, September 06, 2013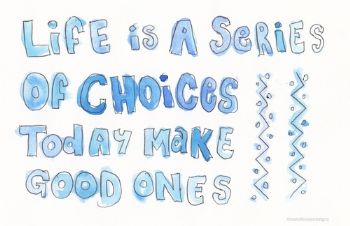 I'm off to a good start, losing a couple of pounds and tracking my food. I've had two days of exercising so far, so that's a good start also.
Today I needed to remind myself that the things I do regularly are the things that help me stay on track. So I weighed myself today and put up my post it note sticky near my bedroom door so I can see them. I entered my coffee into the food tracker and started playing around with food choices for dinner. It really helps to see what foods are way out of line and which ones are good. I'm still surprised regularly.
I also added some not-so-healthy treats into my food tracker to see how "bad" they are. They aren't nearly as bad as I would have guessed, so I may budget a couple of those in also. Much better to plan for those than to break my diet and eat a ton of bad things I think.
It's raining today and I have to run errands, so I'm kind of disappointed. I wanted to go outside for a walk for some exercise. I may try to do the wii again today. If I have time, maybe I'll stop at the mall and lap it a couple of times. Not sure yet.
It's good to see all of the progress you all are making. It's a huge inspiration to me to see others that are being successful with their changes also.
What small changes are you making today that you know you can sustain over time?