Lately with what has been going on online (at that other site) I have been feeling discombobulated. It is strange the reaction created in me by dealing with a narcissist or sociopath online. It is impossible to reason with the unreasonable and her crazy making from her that has had me 'discombobulated' (confused, disconcerted, upset, frustrated). I am left scratching my head, wondering "what the hell just happened!?". She is next to Chuck in being so utterly conniving, underhanded, twisting things into utter lies, and utterly vicious.
But, some part of me ends up thankful that this awful woman entered my life. Not because I am at all thankful for the intense stress she has created over the last several days, or the intense negative impact it has had on my immune system (which is why I think I am so sick right now, feeling like I have a cold and flu). No, I think even though this experience with her the last couple of days was really horrendous, I have learned some things.
~ I have learned that it never pays to try to reason with an unreasonable or evil person.
~ I have learned that the only thing to do is get as far away from them as fast as you can.
~ This lesson has been an important message to me just how dangerous and futile it is to ever try to reason with Chuck, or have contact.
~ Associating with a narcissist or psychopath (either in person or online) is dangerous to my spirit, to my emotional and physical health. It negatively colors my view of the world and people in general (when it really isn't the general population that is at fault). Associating with these types at any level causes pain and damage. Their toxicity is literally poisonous.
~ There is even more chance of running into narcissists and sociopaths online than in 'real life'. They hide behind their keyboards and cruise the world. The web has given these sorts more opportunity than ever to do harm. They feel untouchable by the law, or even the rules of the site they are on.
~ Between what I have seen in 'real life' - and reaffirmed by that crazy lady online - I will never again go out into the world with my 'innocence and naivety' of the sorts of people who may be 'out there'. As I wrote in my blog previously, stats show that a HUGE percentage of the population may have some sort of serious mental disorder, either in full or partial form, of the type that is harmful to the people they interact with.
www.sparkpeople.com/mypa
ge_public_journal_individu
al.asp?blog_id=5460059
I will definitely be changing the way I interact with people, or who I allow to interact with me. I will not be 'painting everyone with the same brush', but I will be much more discerning who I let into my world, and at what level. I will be much more aware, and much quicker to eliminate toxic people from my life. And most of all, when I recognize that someone is toxic or risky is to just cut them from my life without further interaction.
Part of this is boundaries. I think I draw toxic people because I am an open and empathic person, and I draw predators because they see my 'wounds' and think I am easy prey. I have had strangers a number of times come up to me and unload all their life's problems on me. I never understood WHY? Now I do. They didn't have boundaries, and neither did I. They felt my empathy, and they expressed they could see my empathy and felt I would be a safe person to share with. And, my boundaries didn't allow me to say, "No. I can't listen to your problems. I have enough of my own." I never felt I had a right to put up a wall between myself and others. This is what I learned as a child. And also as an adult. Cause my partners in marriage seen those weaknesses, and reinforced that I had no rights to say "No" or put up boundaries.
Well, more and more I have been putting up boundaries. It takes a lot more strength and determination to set boundaries with someone after they succeeded in violating your boundaries, than if you set the boundaries from the start and stop all infractions of your boundaries (from the start). Even here I think my boundaries are 'loose', as has been pointed out to me several times. But here I am anonymous, and nobody is being made to come and read what I write. Perhaps what I share here will even will stop in time. But, for now this is the way it is.
Now I am working at putting up firm boundaries between myself and toxic people. And what I have learned lately is really helping me put a strong wall between Chuck and I. I am DONE with him! Things are beyond dead.
Like Oprah has said many times,
*Listen To The Whisper, Or Get Hit With The Brick*
I say the Universe speaks to us, always, first in whispers.
And a whisper in your life usually feels like…
"Hmm, that's odd."
Or, "hmm, that doesn't make any sense."
Or, "hmm, is that right?"
It's that subtle. And if you don't pay attention to the whisper, it gets louder and louder and louder.
I say it's like getting thumped upside the head.
If you don't pay attention to that, it's like getting a brick upside your head.
You don't pay attention to that, the brick wall falls down.
That is the pattern that I see in my life and so many other people's lives.
- Oprah
Well, I have been through the whispers, and the thump upside the head, and now the brick. I AM LISTENING NOW!
Today I am sick as a dog from a 'bug'. That woman is STILL harassing me by email. That site has done nothing about it. BUT, from the life lessons I have learned the last several days, and the release those lessons have given me from Chuck (really giving me 'soul level' insight and shattering the ties that bind), I feel a freedom in my heart and soul that I haven't felt before.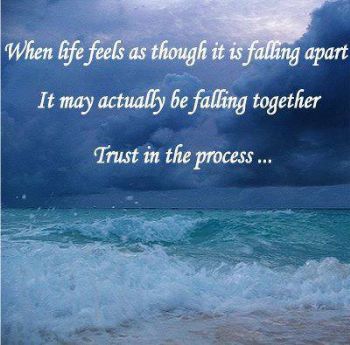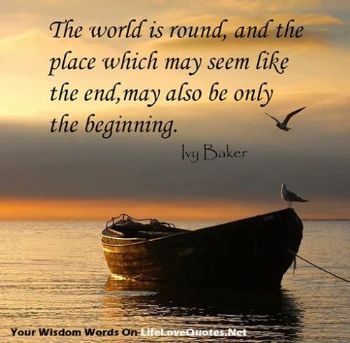 Freedom! Hello Universe. I Am Ready For You!