Thursday, September 05, 2013
I walked outside at 6am to see these puffy clouds this morning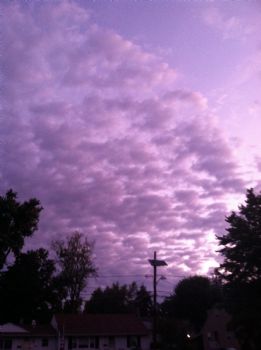 For breakfast I had scrambled eggs, chia seeds, mini burger patty, and chopped avocado with rye/pumpernickel toast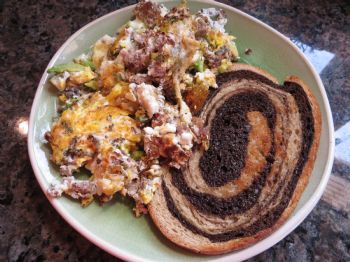 Lunch was the same...chicken salad in smartpocket with watermelon and sliced cucumber sprinkled with black lava sea salt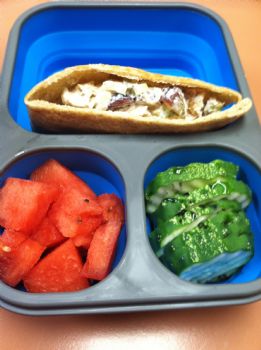 Snack: Mini babybell and some pistachios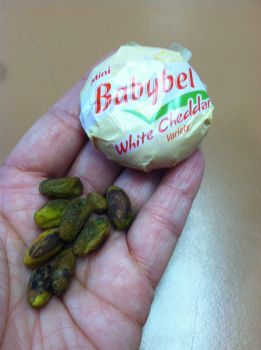 Dinner was takeout: Grilled chicken salad with my own sesame goddess dressing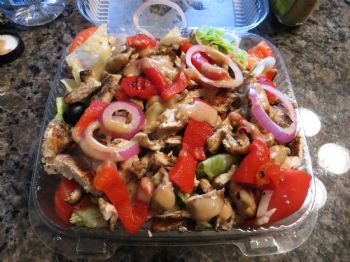 Today was Workout 2 again - Back, Biceps, Hamstrings, Glutes, and Abs!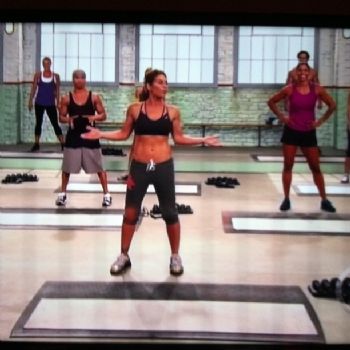 I have been trying to decide on a Halloween costume for a little while and I've finally made up my mind. I'm going to be Flo from the Progressive commercials! HAHA!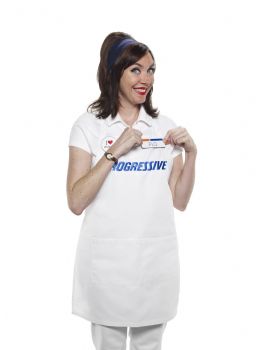 Now time to work on a menu & grocery list for next week.