Thursday, September 05, 2013
Made the last visit to Mom's house here in Fl. Next week the movers come and then we are driving to VA to meet them at here new apartment. I feel sad that she is moving but also that I
won't see the nice friends and my aunt again. But those 55 and over communities have so much drama, like a bunch of teenagers. She moving into another similar community hopefully she will enjoy it.
Me and Mom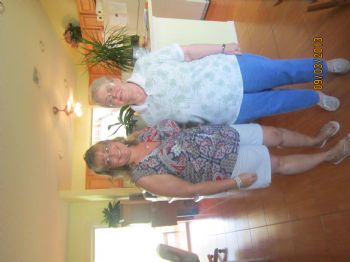 Brian and I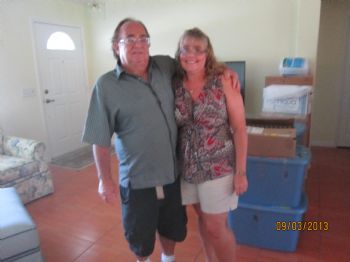 We finally got the recliner, I have love it from the day Dad bought it. Also an armoire and I couldn't remember the other thing. Duh, the king size sleep number bed. That is the best since our bed stopped working two years ago. How wonderful to hear the inflating and deflating of the mattress again!
So I have to get packed and be ready for a road trip!