The Chicken Study
Thursday, September 05, 2013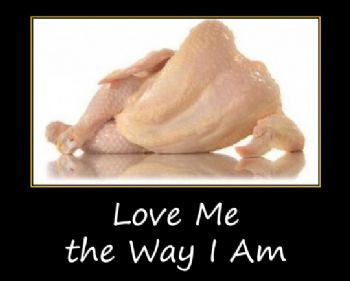 from the TODAY show
Researchers at Drexel University say that rinsing your poultry before cooking can actually spread germs instead of eliminating them. TODAY contributor Giada De Laurentiis adds that the heat of the oven will kill bacteria, whereas washing chicken can contaminate the kitchen surfaces around you.
www.today.com/video/toda
y/52925647/#52925647
I like my chicken with less salmonella...
I'll just keep washing and clean off the counter afterwards.
have a great day.