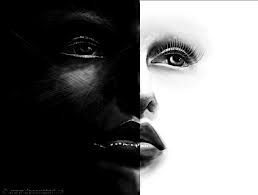 Sunday I moved my bedroom around so that in the (early) mornings I could just flip open the mornings a couple of hours before wake up time. This for the purpose of resetting my circadian rhythm.
Well, the first night I didn't do so good with the arrangement, cause the position of the bed and my nightstand with CPAP machine, required me to sleep on the 'wrong' side of the bed. And, so the next day I moved the bed over a bit, and switched the nightstand to the other side of the bed, so I could sleep on the side I wanted. And so, Monday night I slept soooo dang good!
Sunday - all day - Mocha was very demanding. And he just wouldn't quit. I got to feeling like I had a little leach on me, and by the end of the day it was irritating me quite a bit. But I was handling it ok. Then Chuck called and started making demands, acting like he still (owns) me. And, I just lost it on him. And, my stress went through the roof. I really felt like I way over-reacted, but I realize that my reaction came from years and years of abuse from him. Just way too much water under the bridge. Or how is described in A.A.: like a pot that boils, and the steam builds and builds, and if you don't use the 'release valve' often enough, then at some unexpected point the pot can blow it's lid. Well, Sunday, I blew my lid. I blew so bad that I was at risk of having another heart attack or stroke. I could feel myself on the edge of having serious physical effects. And so I tried to calm myself and detach, but still I slept horribly Sunday night.
Since then I have really worked at (really) avoiding him. Cause Sunday my reaction was one of sheer revulsion for him, realizing I am looking into the face of evil. And I was really feeling 'hate' for him. I really don't want to become a 'hateful' person. I don't want to walk the walk that I end up walking emotionally when I am around him. I want to be 'a better person'. But, I find myself caught up in feelings that take me 'to the dark side'.
I have also been being harassed online by someone (from another site) who is 'plainly evil, and seeing the evil in Chuck and the evil that person is, well, it shows me even more who I (don't want to be). She claims to be in a situation similar to mine, but either she herself was evil from the beginning or she allowed the situation to turn her evil. I don't see how someone can become *that* evil that late in life, and so I just think she was always evil. But, whatever, I know I do not want to let this situation turn me into a mean evil person like that woman or like Chuck.
I don't know how to emotionally protect myself when I am living around this, but the only way I know of is to avoid him as much as absolutely possible.
Sunday he did this bullish behavior by phone. I have gotton 'Call Screening' and have let him know that if he does it again I will 'block' him.
Anyway, since Sunday I have been 'recovering'. Monday was a really hard day for me. Tuesday I thought I felt better, but suddenly I was deep in depression and feeling like sobbing. Then I started crying - something I seldom do - and I kept crying for some time. Just let it all out. And my depression lifted and I felt good again. It was amazing what a good cry does for the soul. I don't know why I don't let it out more often.
I have had Mocha now for a year and 7 months, and in that time he had seen me cry twice before Monday. Each time he got all concerned for me, and came to comfort me. Monday he looked at me warily, like "Not again." And, then after I cried for awhile he came and stood in front of me and barked intensely, like, "Enough already!" It was so funny. I took him in my arms and gave him a good hug, and took both dogs out to enjoy the late day sun.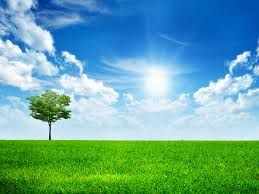 Tuesday I got back on exercise, and I did a little more rearranging of the house. It is amazing what a little bit of exercise will do for the soul. I felt really at peace, and happy inside. Yep, if I want to be happy I gotta move more.
Today though I haven't done anything. I have felt like I have a head and chest cold coming on. It feels like the stress has broken down my resistance. I have really been pushing the water today. Maybe another good nights sleep will help.
I've found a way that helps me get over colds fast:
~ Stay off all sugar.
~ Concentrate on eating lots of greens and vegetables.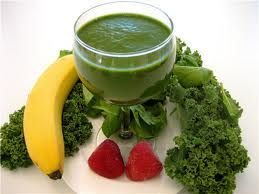 ~ ~ ~ ~ ~ ~ ~ ~ ~ ~ ~ ~ ~ ~ ~ ~ ~ ~ ~ ~ ~ ~ ~ ~ ~ ~ ~ ~ ~ ~ ~ ~ ~ ~ ~ ~ ~ ~ ~ ~ ~