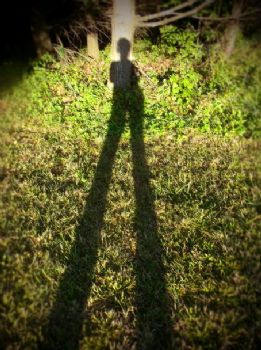 I've missed it. I've missed it to the point of taking a vacation day from work and throwing myself head-first into the swanky weeds and chigger-infested grass and breathing in the woodsy air around me. I actually hugged a tree too. Sniffed it. Felt it. Took off my shoes and felt the blades of grass between my toes. The weather was just right. High seventies. Low eighties in the sun. I busted loose a few times on the rolling hills around me. I ran down them, heaved up them, sat on them and stared out into the distance. Contemplated. Meditated. Lied down in the tall grass. Checked my hair for bugs. Then did it all over again.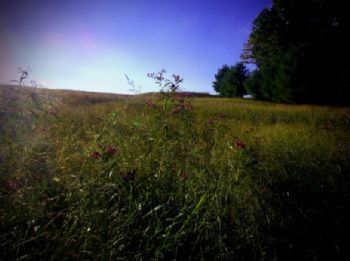 I allowed my mind to wander. Not about anything of importance. Bills and work were the farthest thing from my mind. No, I wondered about how the earth and sun have managed to be in sync for all of these thousands of years without one single little hiccup. I wondered how our bodies, so intricately-made, can withstand the torrent of abuse we put them through then seemingly rebound when given the right food and exercise. Looking up into the sky, I realized it's just how God rolls. It's how God keeps everything in line so that we may given the gift of yet another beautiful day. But then my mind wandered to the presence of God. How am I so sure that He exists? It was then I caught myself laughing quietly...oh dear. All I have to do is look around me. Into the faces of my children and grandchildren to see Him. All I have to do is look within my own heart...then I know. I know He is there.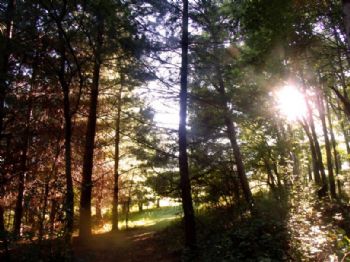 There is a peace in that, ya know. Knowing that no matter what kind of "trouble" we get ourselves into, no matter if our health throws a kink in our noodles or we get our attitudes in a wad, He is there to shine some light within our souls. He is that Voice of Reason. That Little Whisper that says, "Everything is going to be alright."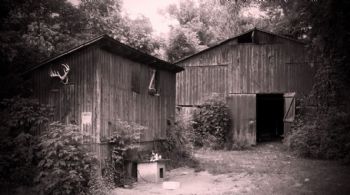 In the middle of one of my deepest thoughts, I looked over and saw this scene. There is a little dog on top of his little house and he never barked. He just looked at me and tilted his little head from side-to-side. Neither of us moved for what seemed like an eternity. I didn't feel threatened. He didn't feel threatened. We just sort of co-existed in this little time span of unity. Then I thought, "Wouldn't it be cool if we could all co-exist like this on this planet??" No worries of war. No worries of bullying. No worries of chemical warfare. Wouldn't it be cool if we could accept each other for who we, they, are and have mutual respect for each other's well-being? And not fear? Nothing?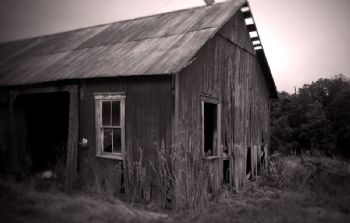 But we do. We also fear being alone. I know that is one of MY greatest fears. It has hit me hard since my children left, trying to redefine myself, to find what makes me "ME." Seriously, what makes me tick?? What makes us all tick?? What is that driving force that keeps us getting up day-after-day-after-day? It's different for everybody. It is their careers, their families, their hobbies, their dreams. I have found since my children left home I've thought more about my health...I really need to do better. I need to do alot better. And I have so much more I want to do...there are so many people I want to meet. There is so much more I want to see. There are so many more hills to climb...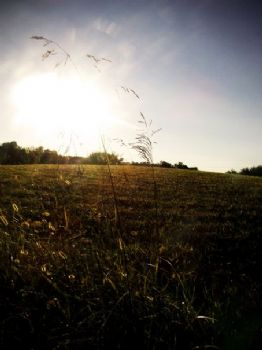 ...and the awesome thing about that is, I know God is with me every step of the way. He is with me as I begin my next journey. My next chapter in life. The neat thing about chapters are, they can be as long or as short as you want them to be and there's always one after it. You can write as much as you want and fluff it up as much as you want. And you can write your life story from the perspective that you want, too. You don't have to make it dreary or hopeless. You can make it challenging and exciting. Shoot, depending on the adjectives, you can make peeling potatoes as exciting as climbing Mount Everest or racing in the Indy 500. It's all in the way YOU write it. It's all in the way YOU LIVE IT.
Live out loud, to the very fullest, my friends.
God bless. You are loved.