Tuesday, September 03, 2013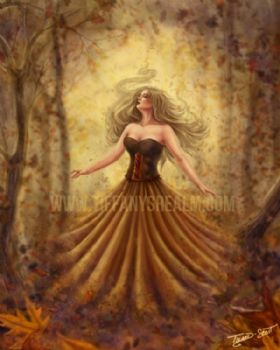 I choose to make lessons easy and fun. I am willing to learn.
I know that when I do my best at my job, I will be rewarded in all sorts of ways.
I am at ease speaking in front of others. I have confidence in myself.
Making decisions is easy for me. I welcome new ideas, and I follow through with what I say.
I am the star in my own movie. I am also the author and the director. I create wonderful roles for myself in my work environment.
I am very good at giving positive feedback and encouragement to others.
Everyone I encounter at work today has my best interests at heart.
~ Affirmations from "I Can Do It Cards - Affirmations for Job Success" and the "Louise L. Hay You Can Heal Your Life 2013 Wall Calendar" by Louise L. Hay ~
Photo Credit: "Breath of Autumn" by Tiffany Toland Scott
More like this at
www.facebook.com/
AwayWithTheFaeReiki