I thought it would be smart to take a few minutes to blog.

I worked 54.5 hours both last week and the week before.

It has been quite a challenge to get the sleep I need.
As some of you know even if given the opportunity to sleep in that

in my head goes off and tells me to get up.
Saturday we went to the acreage and worked on building our shed. It was nice, quite and I did not think about work much. It was a pleasure. We were both tied so we came home at a decent time.
Sunday, my man went out to work and left me here.

It was heaven. I got in my 3 miles on the treadmill. I had taken off Friday and Saturday from the treadmill and that is TOTALLY unlike me. I did some chores like laundry and picking up fruit at the market & dog food.
I considered just relaxing but decided I needed to

study some for my PMP re-test. When I decided to take a break....
A SEIZURE and it went way down hill from there.
My man called an hour after. He needed me to come to the acreage. The gate came off the trailer and he could not get it back on himself. I was so grateful that it had been an hour since Utah's seizure so he was again relaxed. I put him in his pen and headed out (half hour drive, not to bad).
We got home and Utah had NOT had another seizure so I was relieved.
Then as I said DOWN hill. I have fire ant bites again so before getting ready to relax and then go to bed early, I took some benedryl in hopes to lower the swelling.
Bottom line is Utah ended up have a seizure at 2:40 yesterday, then 6:55, then 11:10, then 3:25 this morning. It was horrible. I made a terrible mistake and forgot to give him one of the meds. It has been 23 week and 4 days since his last seizure so I had forgotten all about it.
I of course wanted to take him in after the 4th seizure to get a volume drip. My man was against it. He was way out of it and slept most of the because he was drugged up with nyquil and sleep aids. He pushed way to hard and his back was killing him.
I was a bit out of it after taking meds. I am just praying that Utah is seizure free the rest of the day... week... month.
My boss is off this week so it will be really busy and there is gobbs to do. Also, my bosses boss got promoted so we have a new boss that I get to meet with this week (with my boss if he was not on vacation). There have been hints that I may get an opportunity to get a full time (rather than contract) opportunity. I would then report to this individual so I would of course like to make a good impression. No pressure there.
So that's the long story short. Now I need to get to work to prepare for the week. I knwo what I need to do.
Breathe
Make a plan.
Prepare as much as possible.
Do what I can not get overwhelmed. Take one thing at a time as much as possible.
Get to sleep as early as possible.
Don't freak if I need to drop to 2 miles a day.
THINK POSITIVE.
Drink lots of water
Breathe
Thanks for listening. Prayers for Utah would be greatly appreciated.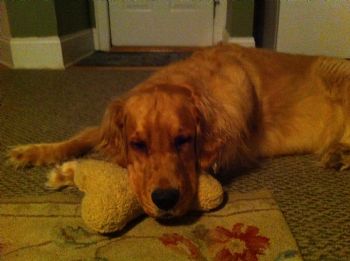 I thank you for being there for me. I am so very grateful to have you to turn to. I truly appreciate it although i feel i have been out of the loop for a bit.
Well, I am now at the animal hospital. Utah had another seizure. Yes, that's FIVE. Not good. This one was maybe 10 hours after his prior. I had thought we were out if the woods.
My man is at home. I am not 100% sure how I feel about that. He is really hurting, more that I know. I saw the pain he was in when he helped me get Utah in the car. Also, I realize it is easier without him in a way. I do not need to worry about acting strong or whatever.
I am strong. I just need to remember that. When I am tired I tend to forget that I can handle this .... And work. I need to get the facts about the meds and options and risks. Then act. I will figure this out one way or another. It will be ok. Maybe not ideal or perfect but ok.
And yes, I miss my girl. I also realize how hard it would be to lose my boy. I could not help but listen so diligently to his breathing, to make sure it did not stop. These situations can't help but bring back memories. Laying on the couch or floor listening. It will be ok. I know that. It will.