'National Wattle Day' is celebrated annually on the first day of Spring, when a sprig of Australia's official national floral emblem, the Golden Wattle, (Acacia pycnantha) is traditionally worn.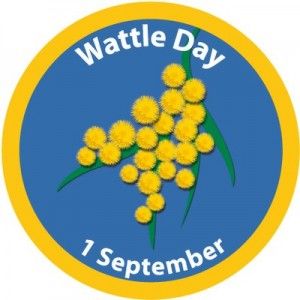 Australian Olympic athletes wear wattle inspired green and gold uniforms. Wattle is the background of our national Coat of Arms.
'National Wattle Day' is about land and people. Wattle is the blaze of colour that paints Australia's landscape every year. It is the gold that blends with the eucalypt green to form the green and gold around which Australians so willingly unite.
Because wattle springs organically from the land it bonds Australians as a people to the land. As a living expression of land, wattle links us to the earliest occupation of the Australian continent.
Indigenous Australians used wattle for thousands of years as a season marker (a sign that the whales were coming), as a source of food, and the raw material of hunting and sound instruments. This is part of wattle's wonderful heritage as a unifying symbol of land, people and the nation — a symbol that has no unpleasant baggage.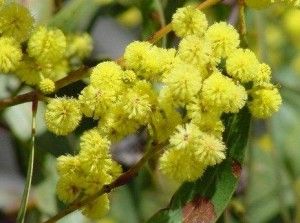 Events surrounding Wattle Day had their humble beginnings in Hobart, Tasmania, in 1838 and culminated 150 years later in Canberra. In 1988 the wattle was officially proclaimed the Australian floral emblem and four years later the first of September was proclaimed as Wattle Day.
Australians may have made a home for themselves amongst the gum trees, but it is the wattle tree that has found its way into Australian symbolism. It is a symbol that comes directly from our land. Wattle is Australian and represents us all.
Unlike other national days, 'National Wattle Day' excludes no one. Like our people, wattle has great diversity (with nearly 1,000 species) and resilience. It is a unifying symbol for all Australians. There is no other symbol that says so much about us and our land.
When the blaze of wattle lights up the Australian landscape each year, all Australians remember that the wattle is a symbol of our land that unites us all.