Just a few weeks ago I was very unhappy about gaining weight. I am a member of the Teddy Bear team in the 5% Summer Challenge. I felt like I was letting down my team as well as myself.
So two weeks ago I enlisted my loves-to-cook retired hubby and I started the Spark Solution diet. My hubby spent 3 hours (!!) and $250 at the grocery store for week 1! Hubby didnít mind the time because Caribou Coffee has free refills while you shop at our HyVee store. The coffee company took a hit on profits that day!
Then stress reared its ugly head.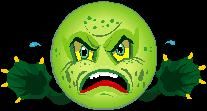 -Two days later my daughter got very sick and my 4 year-old grandson moved in with us.
-My elderly Dad called hubby during workday with a problem that we couldnít fix 1200 miles away.
-Plus the end of the fiscal year at work spells b-u-s-y with many assorted urgent tasks.
There was so much going on. Taking care of a child, trips to the hospital, work, craziness. Hubby was a trooper! Iíd leave the Spark Solution book open to the dinner I wanted that evening and he would cook and have it ready when we got home. What a man!!

I have not been following the diet steadily. Sometimes the dinner leftovers were lunch the next day or another dinner. Sometimes it all just didnít work out. At the end of week 2 we have used up the majority of the groceries and in spite of everything going on I have lost 2.2 pounds!
Today my grandson is home with his mom and we have decided to pick out a few recipes for the week and relax a little on the amount of groceries. I do have to say that so far I have loved the food. (The 4 year-old wasnít willing to try most of itÖ) Everything I have had tastes so fresh. I stay fuller longer and am able to conquer most of my cravings.
Life happens. Diet or no diet. Exercise plan or no plan. My husband finally understands and is supportive on my journey to being healthier. I am really glad those weeks are behind me and I will stick with the Spark Solution for a while longer.