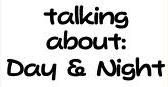 I have been once again trying to change my sleep hours from night owl to 'normal' daytime hours. I am succeeding at going to sleep earlier, but I am waking up after about 6 1/2 hours sleep, depressed and seeing things in such a negative light. This happens due to issues of PTSD, but also due to living in this situation with Chuck.
To be honest, ever since I started working on changing my sleep hours - maybe about 18 months ago - can't really remember how long - my life quality and enjoyment of life really went downhill.
I have followed message threads of others who have DSPS (delayed sleep phase syndrome) (meaning the sleep hours are delayed until much later than normal). And, when they force themselves to function as a 'day person', their quality of functioning goes down, as their body circadian rhythm still follows their natural rhythm of late hours. So therefore they don't have energy to function well in the early part of the day, and just start 'coming alive' when it's time to start shutting down for bedtime with the new sleep schedule. So, therefore there really isn't any time for 'quality' functioning time.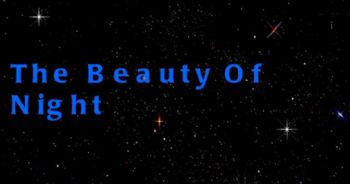 I have always loved being up and active at night. I enjoy the peace and calm of night, where I can work without being bothered (by stressors). And also the brighter light (cause inside during the day, there isn't much brightness, and to me - with Seasonal Affective Disorder - the lack of light is depressing.) With previously having heat stroke, and with having MS, I don't handle being in the sun well, so I don't get much outdoor light. This may be one of my issues with the DSPS (besides PTSD).
Since I started changing my sleep schedule I really have NO real productive time as I used to when I followed my natural circadian rhythm (natural to me since I was 7 years old). I used to get 'really ticking' about 6-8 pm, and was really productive until about 1 am, then got to sleep about 3-5 am. Now I just can't get moving, and when 6-8 pm comes along and I start feeling more energy, well then I can't get involved in a bunch of activity, cause I would get myself too zinged up to sleep. So, I really have had NO really 'productive' time since I started changing my sleep hours. And, it creates this feeling of never being 'really alive', because I am always having the feeling of 'walking around half asleep'.

And, since I have no energy I just hang around in my recliner reading, or hang around on the computer. And, I have noticed that the greater the inactivity, the greater the exhaustion. Yep, inactivity breeds more exhaustion and inactivity. A vicious cycle...
And, ever since I started changing my sleep hours I never get enough sleep. I used to sleep much deeper and more hours of sleep when I was living fully as a night owl.

And, the lack of sleep only adds to the feeling of walking through mud all day. Between the usual feeling that most DPSD people get from changing my sleep hours, and, my not getting near enough sleep, I just have utterly no energy to do anything. And it leaves me depressed, and it also adds to my increasing obesity when I am so exhausted that I can't get out of my chair. I often just feel like I don't even care any more. Like why keep fighting this losing battle?
I have talked with many people with DSPS who have changed their sleep hours, and they say that as long as they are NOT following their bodies natural rhythm, they feel this 'exhausted lifeless no quality to life' feeling. But the thing is, living life as an extreme night owl also leaves one out of the loop. But at least when I was living my life as the night owl, things in my life were taken care of. And I did enjoy life much better. I really would just give up trying to live as a day person if I didn't have days (usually for appointments) where I had to get up and drive with only 3 1/2 to 4 hours sleep. Those days were very tough to get through. And sometimes it was risky driving in that state. And, sometimes I had to pull over on a lonely stretch of road and catch a nap in order to be able to make the drive home. A woman napping along a lonely road out in the middle of nowhere, can be risky. SO, I am still trying to change my sleeping hours. Besides, when & if I land in a nursing home, they are going to insist I live as a day person…
I also know that the situation I am living in definitely adds to & creates depression. Duh!
And, my dogs are a major factor in waking me from sleep. Cause after I have been in bed about 6 hours they start crying to get out. But I also know that they add quality to my life, and life would be pretty much meaningless to me without them. Even with them, since I changed my sleep hours, life has become in great part empty, drab, and meaningless.
And, things that have made my sleep /wake issues worse is:
~ Having to stop my light box therapy since I have eye damage that could eventually cause blindness.
~ Getting a triple pane picture window (significant difference in light coming in).
~ Our really dreary rainy summer.
~ Being on the computer too late (some nights). One late night on the computer can screw up my sleep for a few nights, just as jet lag does for people.
So, what do I do? Do I give up and go back to living as a full-fledged night owl, with it's issues functioning in a society who is living completely different hours than me, or do I keep on trying to live as a day person, with it's very significant negative effects on me? Or what can I do to lessen the negative effects?
So I can go to sleep:
~ I need to avoid any sources of caffeine from after dinner on (as I am sensitive to caffeine and my system doesn't clear it well).
~ I definitely need to stay off the computer late at night.
~ I definitely need to avoid all contact with Chuck in the late evenings (ie: stress).
~ I need to put on my blue blocker sunglasses at a reasonable time.
~ I need to take my melatonin at least one hour before time to sleep.
~ I need to shut down and get relaxed before sleep.
So I can feel more awake and alive during the day.
~ I could move my bed under the window, so early in the morning I could pull the curtains and get morning light. (I can't leave the curtains open at night to get morning light due to the street lights).
~ Getting outside for even a few minutes of morning light would help.
~ I need to have some form of activity early in my day.
~ Regular activity during the day would increase energy and optimism.
~ I need to get out of the house earlier in the day (this would stimulate my feeling of alertness, and joy in life).
~ I need to have some purpose of living.
~ I need some enjoyable things in my life.
~ Eat high protein breakfasts & lunches to stimulate the body's active cycle.
~ Eat on high carbohydrates suppers to stimulate sleep. (I have noticed for years already that eating protein in the evenings causes alertness in me, whereas eating carbs in the evenings promotes sleep.)
And, I just ran across a few links that shows that to be the case:
www.netlib.org/misc/jet-
lag-diet
www.wikihow.com/Prevent-
Jet-Lag-with-a-Modified-Diet
There are many more articles under google: the jet lag diet. I am going to go through some of them and see if I can make better advances in quality of life with changing from night owl to lark.
So, it's not as hopeless as it feels right now. I just have to learn more about how to go about it. And what I have learned from fellow people with DSPS, is that once you do succeed in changing your circadian rhythm, you have to be very rigid about following it all the time. In other words NO late nights for any reason, or you will be back at 'square one'.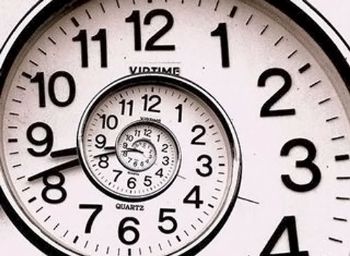 Where can I make myself comfortable, functional, and happy?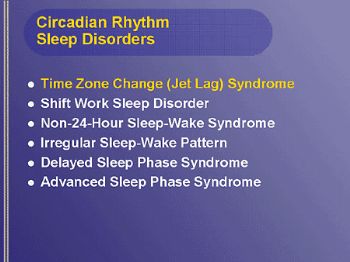 ~ ~ ~ ~ ~ ~ ~ ~ ~ ~ ~ ~ ~ ~ ~ ~ ~ ~ ~ ~ ~ ~ ~ ~ ~ ~ ~ ~ ~ ~ ~ ~ ~ ~ ~ ~ ~ ~ ~ ~ ~