I just published this on 43things.com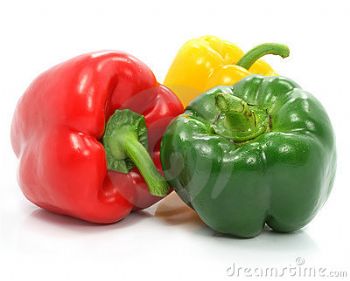 "Don't do it the wrong way, or you'll gain back!""
How I did it: I got very stressed-out, forgot to eat and sleep, lost over 30 pounds in 3 months time.
Now I do NOT mean for you to do the same! There is a much easier (and more peaceful) road to betaken and it's the one I'm taking now to keep the excess weight off - and for good.
Remember: loosing too much and too fast is NOT a good idea (you're likely to regain everything you lost). If you're loosing more then 4 pounds a week, then it's no good! Stop, write down what you're really eating, assess and correct your eating habits.
I don' like two words: "diet" and "exercise". Replace both by "healthy living" and you'll feel better already. Forget about "dieting", all you need is healthy food (doesn't mean it has to be boring, get creative when you cook). forget about the "gym" or "exercising", all you need is to stretch and move your body around a bit, every single day. Don't sweat it: 2 walks od 15 minutes each are enough "moving around" for a day! Most "exercise" you'll do effeortlessly and without giving it a thought: walking, riding a bike to work, climbing stairs instead of taking the elevator, cleaning the house, gardening, walking the dog, playing with children... all count as "exercise". If you work at a desk, set a timer to remind you to get up every 90 minutes, stretch, take a few steps around the room. This will relax your eyes, too, as you stop reading a page or focusing on a computer screen.
It's all about building good habits and sticking to them (by making them enjoyable). Leo Babauta's website, ZenHabits.net can help you with building habits.
A no-brainer, really. But yes, it takes dedication.
Lessons & tips: Here are my top 3 (+1 optional) tips:
1/ Learn about nutrition and food. For instance, go watch this slideshow on iVillage.com about "Sweet Stunners: Surprisingly Sugar-Filled Supermarket Staples". It will teach you a simple truth: avoid industrial food, anything processed is very likely to be packed with extra fat, salt and/or sugar. Have a sugar craving? Make YOUR OWN apple sauce. Or eat a third of a dark chocolate pack.
There are no "bad" (per se) or "good"
raw foods, moderation is key. For instance, some foods are full of fats.
Learn the facts about them, be aware of their fat contents, then choose
wisely. This means you CAN eat them, but in smaller amounts and less
often, is all. And dark chocolate? Again, it's your friend.
2/ Forget
about guilt, and remember about pleasure. Enjoying your food is key.
Food is fuel for your body, but it's also a great source of yes,
PLEASURE. The joy of choosing fresh produce at the farmers' market, of
discovering new, exciting foods, the joy of cooking healthy meals at
home from scratch, and then the joy of sharing those meals with others
through social gatherings.
3/ Optional tool, but very helpful,
especially if you just start out your journey into healthy living (and
eating): tracking/writing down every single thing you eat. The
sparkpeople.com website has a great nutrition tracker and it's free to
use. Or go for a nice notebook and pencil. Be honest. Write down
everything you ate at the end of the day. Do it for at least a week.
This will help you assess where you're standing and actually see what
you're eating right, and what might be wrong about you're diet.
4/
Healthy living is a global concept. Don't focus (or obsess) only on
food. Three key ingredients you'll need to be and feel healthy: get
enough water, enough sleep and enough moving your body around, daily. Motivation is key, too and you'll find a lot of very good motivational and inspirational articles on sparkPeople.
Resources: Good shopping, cooking & eating habits learned at home
Sparkpeople.com - a FREE healthy lifestyle website
Leo Babauta's insights about food and building habitson zenhabits.net