Giving up, giving in, too tired to go on, can't fight anymore
Friday, August 30, 2013
www.youtube.com/watch?v=
qQxiEFET8X0
Maybe these people felt the same way but they kept on going and were amazing examples of how, though severly disabled they kept on going.
I have done it...given excuse after excuse, why I didn't want to exercise or why I just had to eat that sugar or salt and calorie laden food. I had a birthday party and because I ate that cake I might as well have ice cream too. I had fast food for lunch so might as well eat what I want for dinner. I am just too tired to exercise today...I'll do it tomorrow. What is your excuse?
I bet you have a stack of them like I did. No more excuses! Aren't you tired of having to start over again? Isn't it time you faced the fact that you can do it, without putting it off until tomorrow. Just because school started and you have to go back to work doesn't mean you can't pack a lunch or that you don't have a few minutes a day to do exercise, take a walk or just dance. so come on and when you feel you can't do it watch that video again. Those people never gave up and neither should you!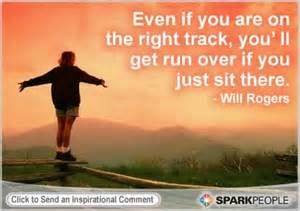 Get up and do it!