Thursday, August 29, 2013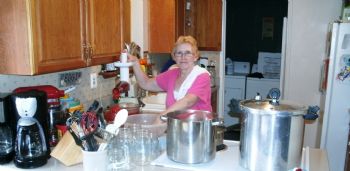 Ran tomatoes through my old 1979 Oster mixer with sieve attachment yesterday and today.
Love this machine, it saves so much time. Anyone have had one of these before?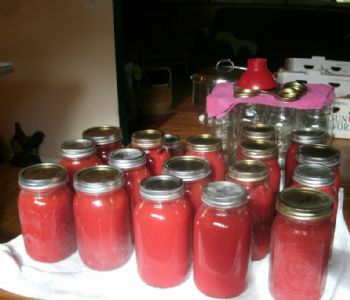 Did 17 quarts and 2 pints today. I still have some processed tomatoes to do tomorrow. Most likely about 6 quarts.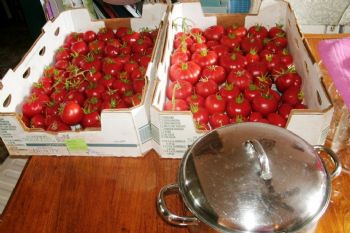 My son brought more tomatoes home today from the green house. Said that is most likely the last of them except for the Roma tomatoes. Will do these tomorrow or Saturday. They will keep a little longer.
Nice to have these on the shelves for this winter :)