Thursday, August 29, 2013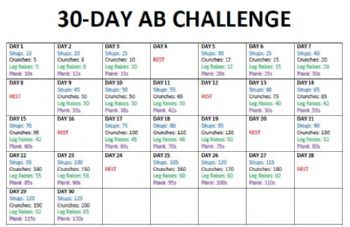 I'll be starting this one again September 1st. I know AKAShelly and CBaileyC are both in for it as well. It is a toughy, and last time I attempted it, I stopped after day 15, even with adapting it for more rest days. It will be interesting to see how far I can get this time.
Here is a link to a full size JPG of the calendar. Feel free to copy it.
plus.google.com/p
hotos/11644961463116072329
6/albums/5917710262195453281