Wednesday, August 28, 2013
We got the motor home pretty much ready to go. I have a few more details I want to do to it. I am looking for a picture that goes with the fish and canoe theme. Also want to paint and install an older spice rack.
But for the most part it is finished.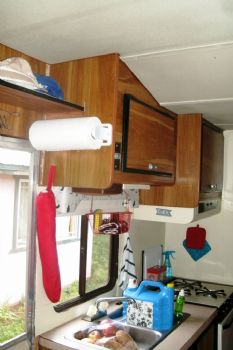 I covered some old pot holders with turquoise fabric to match the pillows. The laundry container I rinsed several times and will use it for washing hands. Our water tank leaked so my hubby has to pull it and fix it. We just did not want to wait any longer to go camping.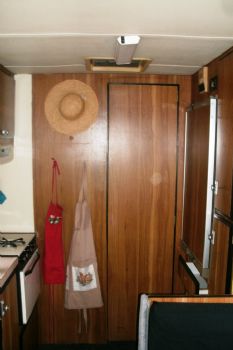 Shows the fridge area. Also shows the area I hung our aprons and my hat. I want to put a picture where the hat is, but for now the hat will do.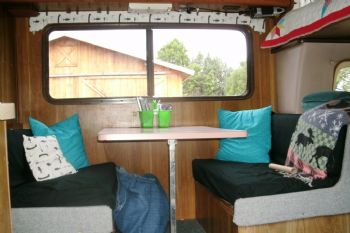 This is the dinette area with the pillows and throw I purchased at the thrift store. I just covered the pillows. Fixed a few areas on the throw that were coming unraveled with a zig-zag stitch on my sewing machine. The jean bag under the table holds our dutch oven.
This is the bed area. I used a home made quilt I purchased some years ago from a little store. I just loved the red. Little did I know it would someday help to tie in the turquoise of the cab seats and pillows.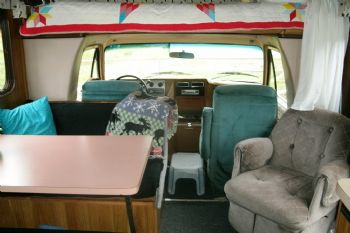 The cab and chair area.
We left the next day for a camping trip.