A sad day as the BLC22 comes to an end, has it really been 12 weeks already? Time flies when your having fun.
So what has happened during that time?
Well I have lost a total of 9 pounds and 8.5 inches

This is me at the start of the Challenge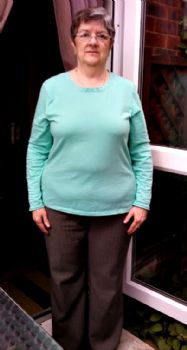 and this is me now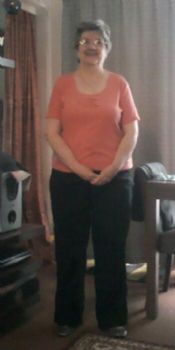 Not a lot different really it will a while longer to see the results in a photo.
I have however dropped a dress size so well pleased with that result.
We are doing an interim challenge before the next round of BLC and I will carry on as I have enjoyed it so much. I have signed up for BLC23 as well, I am going to do my best to shed more pounds before Christmas.
So is it worth doing a BLC?
Yes you will be Challenged and you will learn a lot along the way.
Is it time consuming?
Yes but in a good way you need to put the time and effort in to get the results.
Do you get Support?
Yes lots of support.
What happens if I can't do the Exercises planned?
There are options to go with and if you still can't manage that the Leaders will help out with ideas, they want you to be safe and not hurt yourself and will help you find options that are right for you.
What more can I say it is a positive experience all round. I thought I would not be able to manage it when I signed up but soon realised that it is not as daunting as it first sounds. Yes 12 weeks is a long time but as each week ends you are ready for new challenges and each one is different so you don't get the chance to be bored doing the same things.
So bring on BLC23 I will be there and ready to get to work.