We live in a very small "village" in the boonies of SW Colorado, 40 miles from Pagosa Springs to the east and 45 miles from Durango to the west. The biggest attraction is the state park on Navajo Lake, which this year is so low that most boating has moved to the south end.
Our little village has a post office, bar and a gas station with a convenience store and a liquor section. We are surrounded by farms - prime hay country!
Having our own zip-code, does that make us a town?
Most mornings I walk to the post office to get our mail and I really enjoy that, even when it is muddy.
Stepping off the front porch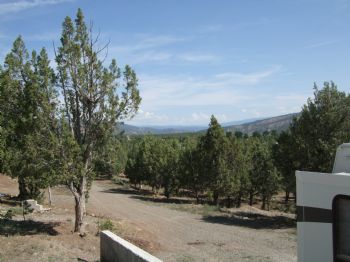 taking a left, walking along our drive way and then a left onto the road going west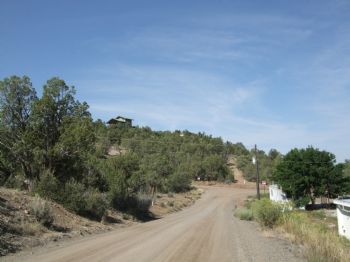 The end of the road, this is where you can see the main road (by the green house), here I turn right and then right again at the gas station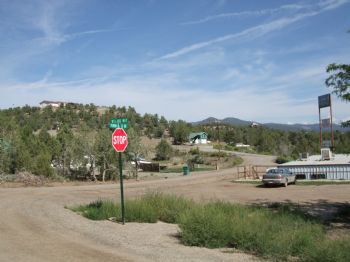 gas station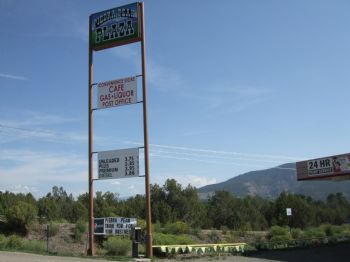 The post office is next to the gase station, using the same parking area
Post Office: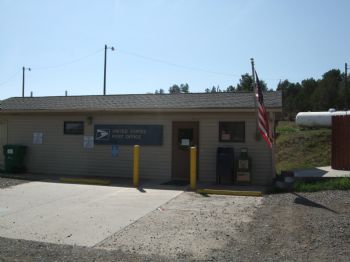 After a quick chat with the post mistress and getting the mail from my box, I head home again
Back on our road (going east), our drive way is to the right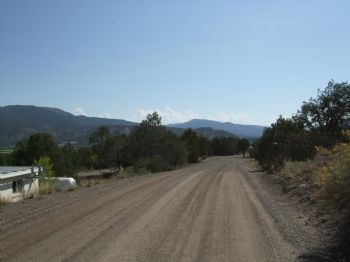 It is a lovely walk, not very long but a great way to get some fresh air and a little exercise :) I love being here in the summer and didn't even mind when we lived here all year 'round although it can be a bit of an exercise in logistics to get groceries and run errands. With everything 40+ miles away you don't just "run out" for something - it takes planning to make the most of a trip to town