Tuesday, August 27, 2013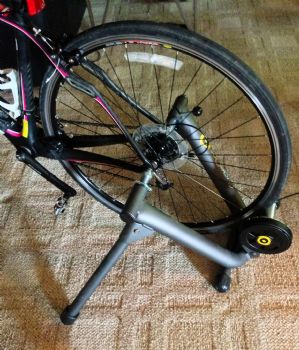 I am ECSTATIC to finally be cleared to get cycling again! My accident was June 24th so it has been over 2 months with very limited exercise for me (except hiking and walking, neither of which has been as vigorous as I would have liked). I will admit that not getting my 60-90 minutes of exercise daily was really pretty rough on my mood. My knee is still not completely healed so I will go a little easy for the first few weeks but I am just excited to be able to get going!
Put my cycle in the trainer yesterday and put a movie on (lol, Step up 3D - not bad, not great but kept me distracted from the knee soreness as I worked out the kinks). Spent a total of 106 minutes spinning. I played with the resistance a little but mostly took it easy. Will probably spin again tonight because it is supposed to rain, but I am going to get my cycle outside at the first opportunity.
I am hoping that a big change in exercise like this (ie, back to my baseline) will really charge my metabolism and help the weight start coming off again. I was proud to actually lose a few lbs even without the exercise- something that has been traditionally been very hard for me.
Finally - thank you so much to all the sparkies who sent me encouraging little goodies and advice for patience. I am grateful to each and every one of you!
Hollynn aka SpunkyDucky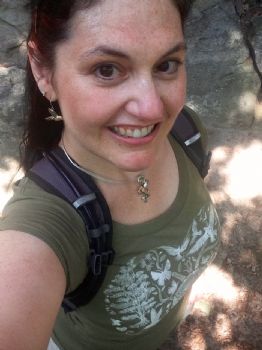 (out hiking last night after my spin session - I had so much energy!)