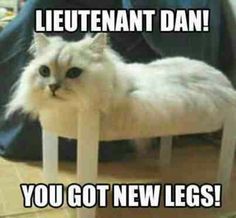 I was hoping to write today that I got my new set of legs working. Unfortunately I do not know when I will have that opportunity. I had visions of writing a cheerful, upbeat blog posting photos of me walking looking like a bionic woman of sorts.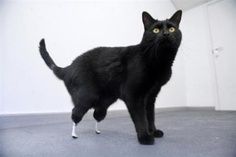 I FEEL LIKE CRYING. Today was supposed to be EXTRA SPECIAL FOR ME. I had visions of waking with a new found freedom. You see I ordered a Bioness L300 plus for both legs a few months ago. TODAY I was supposed to be able to walk with them. TODAY I was supposed to experience the freedom of walking better with the help of the Bioness. It was to be the first step in my new journey, a fight to keep my mobility.
This is what the device looks like, but I ordered it for both legs due to MS.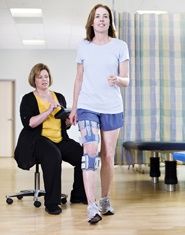 They have to program it to zap you with the appropriate level of stimulation to help the nerves get the messages to the muscles with a special computer like this. This is what I am waiting for since July.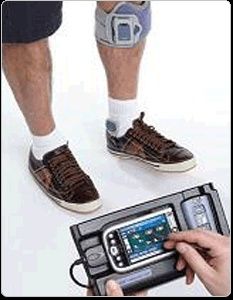 This is what I ordered and have sitting in cases at home. I did try it out and it really helps to improve my gait. So after saving, begging, and charging it I ordered it for both legs. It runs around $20,000.
This is my letter to BIONESS. www.bioness.com as posted on facebook.
Well Bioness YOU SCREWED UP big time. I had an appointment scheduled for HEDI to come out to my home for over a month. I couldn't wait for HEDI to come. I was jumping up every time I heard a car pass this morning peeking out to see if it was her. I woke up early excited. I scrubbed the bathroom, cleaned the house so everything would be in order for her arrival.
My appointment was so I could get my L300Plus for both legs that I purchased for thousands of dollars. It's been sitting in the cases collecting dust, waiting for HEDI. Without programming I can not use it. I was scheduled for an appointment TODAY BY HEDI, herself. She PERSONALLY made the appointment.
This morning I called your office only to find you CANCELED my appointment WITHOUT TELLING ME!!! I was waiting for you to show TODAY. How RUDE and UNPROFESSIONAL. You could of picked up the phone and called me. You could of told me you canceled the appointment you scheduled me for.
I found out today from HEDI she didn't really have any plans on coming out today. She told me I had been a tentative appointment in her mind. She never told me it was a tentative appointment when I added it to my calendar. All I knew is the appointment was for REAL as HEDI scheduled it.
I worked on purchasing the system in June with the goal of being fitted per ERIC in JULY. Then Bioness put me off until AUGUST. I have tried to be patient. Now I guess I will be lucky to have it working in September. I can only PRAY it will be set up soon. I am left HANGING in suspense.
Today Hedi tried blamed for not being able to travel 5 hours each way and spend time in a motel. She knows I am disabled, have to rely on someone else to drive, and am on a fixed income. But today she was placing blame on me when going to San Francisco WAS NEVER AN OPTION. I am mostly housebound due to the severity of my illness.
Her story kept evolving, changing to fit her convenience when I talked to her. My husband listened to her EXCUSES as she spoke in a very loud voice.
New excuses kept EVOLVING like the ever-changing current of the ocean as to why I wasn't going to be seen. She is a very busy lady, someone quit, her mother is sick . . . I do have empathy for her mother's health issues, but still she could of called me. She kept telling me I NEVER REALLY HAD AN APPOINTMENT scheduled even though she personally scheduled me. With each sentence she kept coming up with new excuses as to why she could not see me.
Then HEDI said she could come out next week. HOORAY I though. In the next breath she said she was booked up and didn't know when she could come out. Why mention you can come out then retract it in the next breath. Come on. Why sell a product if your not going to keep your word on your appointment?
I invested thousands of dollars on your products but they sit unused because you decided not to show up for your appointment. My warranty is running on a product that I cannot use.
My husband is fuming as I had to beg him to help me pay for this for over a year. Now He feels as his money is wasted as I can't get an answer on a definite fitting date. We both expected you to show up today. We never expected to get the run around. Thousands of readers of my blog knew this was my BIG day to get fitted. They now will receive this sad report. He wishes he would of never of sent money to you folks. I cannot afford to be taken advantage of. I have so little income to work with each month on disability.
I just can't believe this is happening to me.
P.S. I am very disappointing in Bioness. Today I had hoped to post photos of the fitting, me walking with the device, start posting on my waling progress. I feel crushed.
I have no idea as what will happen next. I contacted their office and left a message with Eric, the rep who sold me the units. He has not returned my call. Hedi, well she keeps changing her story so I don't expect to hear from her again. I expect that I will have to make another Dr. appointment to get an order for PT for the fitting and programing of the device. Then travel to a distance city for several appointments as they don't like book more than an hour at one time. My DH is fuming mad, threatening to contact the BBB and other people who deal with issues such as this. DH wants to report them to BBB and the attorney generals office. I am quietly hoping me posting and his actions won't shoot me in the foot.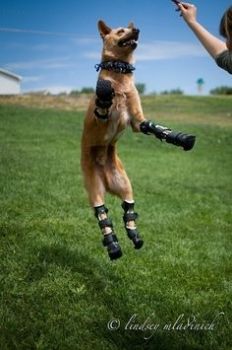 Please go to facebook and then to Bioness site to post extra comments in support of me. They need to know what they did is very wrong. Purchasing a Bioness is a lifetime type of investment for me. I am still making payments on my credit card.
Maybe with public pressure they will correct the situation.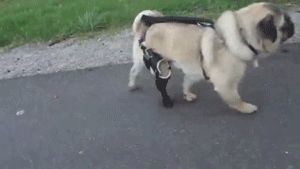 While I still feel sad that Bioness did not keep their end of the bargain, I honestly am very blessed in so many ways in life. No matter how they are treating me I will keep pressing on. I will wear a Cheerful smile, stay determined, and undefeated in my purist of health and fitness.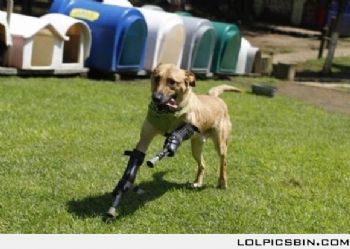 UPDATE: Due to my Facebook post, Mat the Regional Manager got hold of the situation. He said NO ONE in my area is trained to service the unit. I was not told that this would be an issue when I purchased the unit.
He will fly out to Chico, a town a two hour drive away from me where we will meet. He will personally fit and program the unit in SEPTEMBER. He said due to my post, policies are going to change within the company. He was unaware of the situation that was going on. Within the whole company he said there was going to be phone conferences and training to work on addressing the issues that I experienced so hopefully others will not experience the same frustrations as I. I told him my main goal was to improve my mobility which his device will help with.
Hopefully my speaking up will help others. I did explain to him one person in particular was very angry and was not truthful, very unpleasant to deal with. It's not my intent to impact anyone job, but to make the company aware of the dishonest things that were said. Maybe if they are aware of the situation they can work on improving those skills.
It sounds like, I PRAY that in September on the 6th I will finally be able to get the Bioness up and running. I will report in on my experience in the near future.
Bioness pulled my post down. But you will find it on The Stroke associations facebook page, the MS society FB page, Muscular Dystrophy FB page. . . It's out there.