The 'world's largest seamless siding company' finished putting on our siding on Friday. Geez! In the whole time they worked at it I never seen them 'push it' like they did Friday. And, due to the push I know they cut a LOT of corners. I would NOT say that I'm happy with the job they did, but I sure am happy it is over with.
Oh, a HUGE blessing; they hadn't thought they would get the siding finished until Monday (26th) but with the push they got it done on Friday (23rd). And, it's a really good thing they got it done, cause yesterday a huge (unexpected) super-cell hit our town and the rain poured down in huge sheets. If our house was still exposed that kind of rain would have created huge issues for our house. But thankfully, the siding was all on!

Between changing my hours of sleep so I would be up and ready early for the siding company (who never came until 9ish / 10ish, but always said they'd be here at 8:30) it has been a long haul of me getting so little sleep that I have felt each day almost like the 'walking dead'. I'm a life-long night-owl, so changing my sleep hours for these guys was hard. And, even harder is that Chuck regularly foiled my plans to wake up at 7:30 am, and instead woke me up at 6:30 am every day for 9 days in a row. So, each day for the past week and a half I have only been getting 5-5 1/2 hours sleep, when I am supposed to be getting 9 hours sleep for my heart failure.
So, now that the siding is done, I planned on getting some good (long) nights sleep. But, this morning Chuck went out the door at 6:30 am, and to make absolutely sure he wrecked my sleep, he slammed the door so hard that the house shook. It jarred me so much my adrenalin surged! No more going back to sleep after that! So, yeah, another night with ONLY 5 1/2 sleep.

So, I told him, "The war is on!" Actually, he has been 'making war' (on me) for a very long time. Now I am going to return some fire. Nothing major, but he is NOT going to like what I do.
One (of his many) ways of abusing me has been to use long-term severe sleep deprivation on me; to destroy my quality of life and also as a way to keep me under his thumb. Because it keeps me too exhausted to function, make plans, or have a life. It keeps me so exhausted I have no energy to go anywhere or do anything. Which is exactly what he wants.
I know that nothing will change him, but I am going to put some effort into 'rocking his world'. Only in ways that 'stand up for myself' and give him the message that his behaviors 'aren't being tolerated'. First thing is to 'stop communication' again. Now that most of the remodel is done, there is really no longer the need to be associating with him.
I have goals and dreams, and I plan on making some of those come true.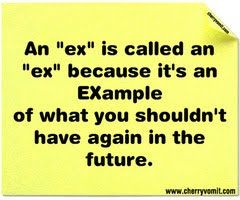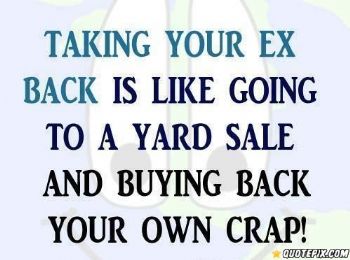 Chuck & his smear campaign about me. And, he goes beyond & makes up stories.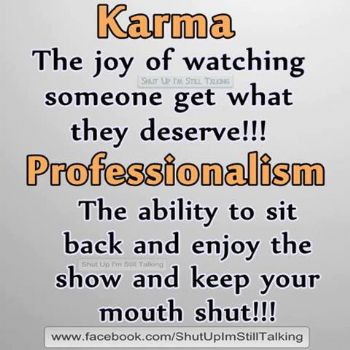 Chuck & his smear campaign about me. And, he goes beyond & makes up stories.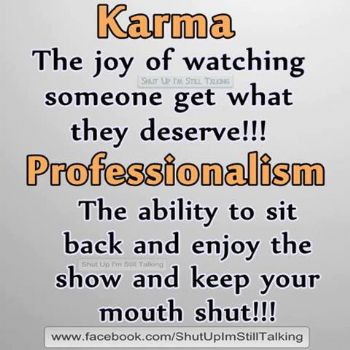 As Chuck hasn't had as much contact with me this past year, I am noticing that he is spreading his 'misbehaviours' to others besides just me. I guess he can't stand how many limitations he now has to harassing and abusing me, so he is spreading it outside the home. Yet still, Chuck has so many believing his is 'Mr. wonderful'. That may change... Either cause more people will start seeing his true colors, or with a little help from ; - )
I am going forward with my life.