Sunday, August 25, 2013
Day#52
Today is not about me its about my son! He turns 16 today and I can hardly believe it!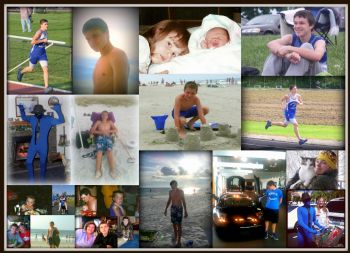 16 years ago to day God Blessed me with a Son! From the moment you were born we knew you would fill our lives with joy and happiness! KIND is the first word that comes to mind when I think of my Son. He doesn't find fault in people or judge them he thinks everyone has good and will defend even the ones others try to judge. Reminds me of my Granny who never met him but passed on lots of her actions and traits to him as I see her kindness to others in my son everyday. Time sure has flown by and I can't believe we will be getting ready for a Drivers Test and a Car over the next few months....My baby is growing up! Happy Birthday Son! I love you more than words can express!
Until Tomorrow my friends....KEEP SPARKING!