Saturday, August 24, 2013
After being sick all this week, I started to feel a little better yesterday. Then, I decided to run the Indianapolis Colts Back to Football 5K. I did a personal best during this race. I couldn't believe it. My time per my Garmin was 34:03.56 with an average 10.52 pace. However, I did lose my satellite reception once I hit the stadium. I'll get my official time once it's posted on the Colts website. Quite proud of myself!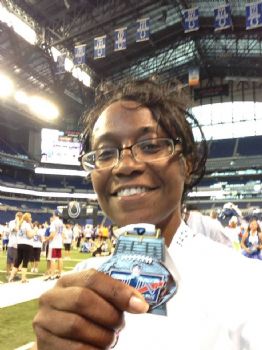 I looked so tired in this picture, but that's more bling to add to my collection. LOL!