Thursday, August 22, 2013
Here in the Queendom, the Royalist of the Royals, Queen/Empress/CEO of Her Ownself Amq2, hath taken residence in the Autumn Palace to frolic with the excited autumn villagers there who are partaking in the Challenge to Reach the Low End of their Weight Maintenance Range by the Equinox on September 22! Woot!

As has been said ([probably redundantly) in this bloggety blog, the Queen herself wishes to use the season to LOSE weight as part of her MAINTENANCE journey. She is not really (apparently) in a losing mode as so far she is successfully maintaining in her range of 120-129 but sort of, kind of, no pressure here, wants to celebrate being at 120 for a time. Hence, the easygoing and fun challenge. Whether she makes it by the 22nd of September is not important, she'll make it someday.

She is enjoying the season.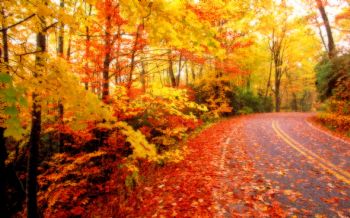 She is in her maintenance range (may change that range when we get to 120). Just thinkin' on't.

Her. Majesty. Is. Having. Fun. And. Is. Strong. In. Her. Intent.
No one or no circumstance can derail her from the pursuit of her chosen goal. If she doth not make the goal on the 22nd (and that is only a month away now, yay Autumn), she will make it sometime.

And that, as we discern, is what this bloggety blog entry is about! Yay us, we NEVER give up and we NEVER go away and sulk in the corner because things don't go our way. We stay on our chosen path instead and JUST KEEP WALKING!

A. MEN.