Day 10: Nature
I love nature. Animals, mountains, flowers, lakes, oceans...you know, pretty much anything. Today's picture(s) are from a cross country road trip I took 3 summers ago with the bf. It was truly a once in lifetime experience and I am SO grateful to have had the opportunity to do that. It was during summer break in graduate school, and we took 3 weeks to drive to basically as many national parks as possible, camping along the way. I mean, when else in life would you have the time to do that? Yes, we were poor graduate students but it wasn't that bad since we camped the whole way. It was the bf's idea, he tried to keep it a secret for a long time, just sending me pics of where we were going and I was getting so confused because Glacier national park looks a little different than say, Shenandoah. I'm thinking where in the world does all this different nature exist?! Anyways, it was amazing, we went to Cuyahoga Valley NP, Badlands NP, Glacier NP, Tetons, Yellowstone, Rocky Mountain NP, Mammoth Cave, Smoky Mountains, Shenandoah/Luray Caverns and back up to NY where we were living at the time.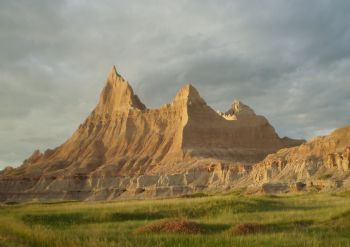 the Badlands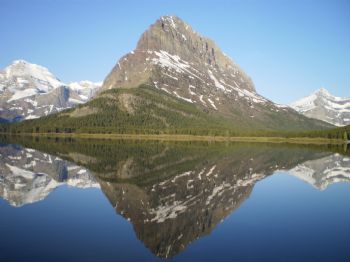 Glacier national park, we have this picture on canvas over our bed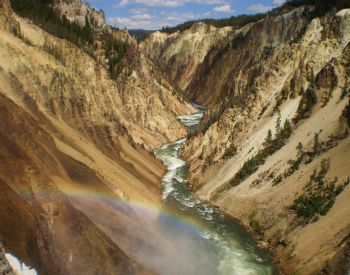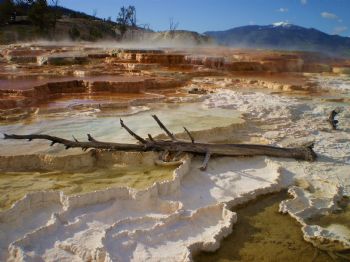 And Yellowstone, both pics are in our living room.
*sigh* Just makes me want to go on more trips. For me, traveling is more about seeing and experiencing different places and nature. A lot of people want to go to Paris and Europe, and while I certainly wouldn't say no to a trip like that, I'm less interested in architecture and more interested in "natural" architecture, lol aka mountains and nature.
As far as how my week is going...not the greatest. I'm embarrassed my #backontrack record is so bad, like only 50% of the time on track? Not good enough. But, its a good wakeup call how bad I'm really doing and how much better I could be doing. Today is weigh day and I guess my loss last week was a fluke because I gained those 2lbs right back. It's TOM, and I think I was a little high on salt yesterday, but its still frustrating. 1 step forward, 2 steps back. On the other hand, my bf is telling me I need more calories and that I look "so skinny!" Umm no actually not. Its flattering and annoying at the same time.
Anyways, gotta just keep on keeping on.