Thursday, August 22, 2013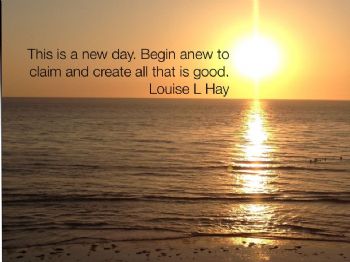 This is a new day:) Let us rejoice and be thankful...it is a new day. My 40 year old body wakes me up at 4 am on my non-work days too:) Utilized the early wake up call...watched a little of my lady Joyce Meyer, brewed some coffee, logged onto spark.
I am thankful for a day to exercise, care for my kids, clean my house, organize things, a loving extended family, my crazy animals...
And now I will sign off as my alone time is ending...my six year old is now awake. Blessings all:)