That is the big question!!! I have not been an active

this challenge; I can't believe we are 4 weeks into the challenge!
So much has been going on the last few weeks; it's time to share some of it with you! I have been contemplating changes in my life for some time now. I spend too much time at a job I don't like, around very negative people. What a waste of my time!

I spend the rest of my time taking care of everyone else, and as a result, my weight has skyrocketed, I don't sleep well, and overall just feel crappy

I decided to stop talking about change and start making changes; putting my faith in God and trusting Him to show me the way. I found a studio apartment in a building from the 1800's just a short distance from where I live, and signed a lease. Not to live there!!! NOOOO! To set up my quilting/creative arts studio, my sanctuary, my space. I need some space! Although I officially don't move in until 9/1, they have let me start setting moving all my sewing stuff over there and I may be completely set up this weekend. I have set up a website, an email address, and more - praying that I can start selling soon!
Here are some before pics - I'll post the after pics on Sunday (hopefully)!!!
Look at those windows! The ceilings are more than 10 feet high!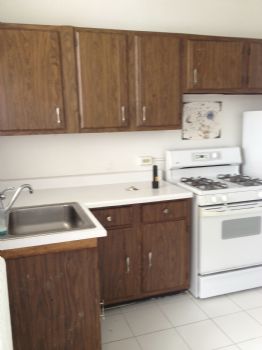 Full kitchen!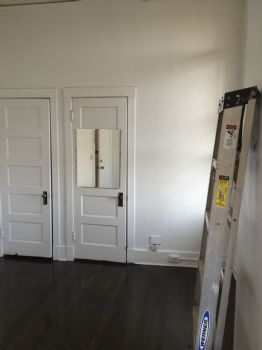 Hardwood floors!
My second leap was to apply for a job at my church. I had my interview on Monday; now I am waiting patiently

and praying that my God sends me in this direction. It is a perfect fit for me and although it is only part-time, it has such potential and would allow me more time to allow me to focus on the business of crafting (selling). It would also give me more time to travel to see those beautiful little guys in FL!!!
Did I mention it is a 3rd floor walk-up and I am moving everything pretty much by myself? I have gone up and down those stairs so many times in the last two weeks! I'm not used to stairs - loving them!!!
So in the course of all this; I have let my diet and formal exercise slide! Come Monday, I'll be back in full force!!!
Hugs to all of you!
Maggie