Wednesday, August 21, 2013
Day 8: Favorite color:
The ocean, when I was in Turks & Caicos. This isn't actually my favorite color because I don't have one, but I did LOVE the color of the water, it was just gorgeous. And if I had to pick, I've always loved blue, almost any hue. I like most colors, except I'm not a big fan of yellow, at least not for clothing and decorating. And someday, when I eventually get to plan my wedding, I already have my color scheme picked out, it will be blue/purple, much like these hydrangeas: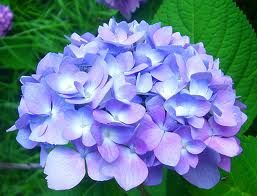 Day 9: Inspiring person
I am at a complete loss with this one. Total fail. There are plenty of famous inspirational people in this world, but they aren't necessarily inspiring to ME. And, I don't have any pictures of people that are personally inspiring to me. Let me explain. There are plenty of people in my life that are inspiring in their own way. Both of my parents. My grandmother when she was alive. My bf who has helped make me a better person. My sister. People here on Spark! And if I may, myself. I am inspiring to me. I have overcome a lot to get to where I am. At the end of the day, if I am to achieve something, I need to inspire myself to do it. There can sometimes be a fine line between being inspired by others and wanting to follow their path and do what they do rather than finding your OWN way. Anyways, I'm just philosophizing at this point.
Who inspires you?